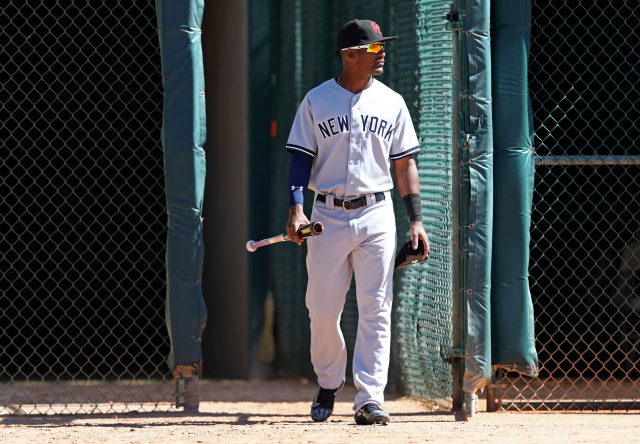 The New York Yankees have remarkable prospects knocking on the door that could lead to some contention with the veterans of the organization. 
W
elcome to 2016, where the
New York Yankees
have a surplus of young (!) talent with their eyes glued on the major leagues.
Some are rated higher than others, yet the farm system in New York is the best in baseball and some are starting to put the pressure on veterans to play their part or be told to have a seat.
Last year, we saw a prime example when Gary Sanchez went on a monstrous tear thus forcing former starting catcher and 12-year veteran Brian McCann to a full-time DH role.
Now, there are even more youngsters making a fine impression on the organization and are putting long-time major leaguers on watch. If you don't perform to the "Yankee" standard, there's a kid that will be presented with an opportunity to do so.
In no particular order of significance, here are those kids that will have those old timers think twice before falling victim to a slump.