New Orleans Pelicans forward Anthony Davis went off on opening night against the Denver Nuggets and reminded us he's still awesome.
Something made us forget about New Orleans Pelicans forward Anthony Davis. Maybe it was all the games he missed due to injury last season, or how bad his team was. It could have been the elite play of other young big men like Karl-Anthony Towns and Kristaps Porzingis.
No matter what it was, Davis put his name to the forefront of every NBA fan's mind with his performance on opening night.
The 23-year-old made history on Wednesday night when he became just the fourth player to score 50 points in a season opener. He joined elite company: Michael Jordan, Wilt Chamberlain, and Elgin Baylor.
Davis had 50 points, 16 rebounds, 7 steals, 5 assists, and 5 blocks in 41 minutes. Unfortunately, his team came up short and dropped the opener to the Denver Nuggets, 107-102. As incredible as Davis was, his teammates couldn't pick up the slack for him.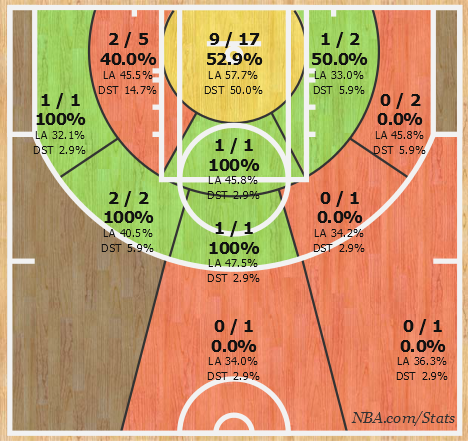 Davis is without two of his top guys for the foreseeable future (Tyreke Evans, Jrue Holiday) and key role players Ryan Anderson and Eric Gordon left in free agency. In tonight's game, Davis was seemingly on his own.
He played like a man on a mission though taking 13 shots in the first quarter alone. No other player on the team took more than three. That's not a slight towards the big man. He made 7 of those attempts for 16 points.
Davis' usage percentage against Denver was an astronomical 44.5%. The possession stat is indicative of his amazing night but also of the lame supporting cast of the Pelicans that let down their star in the loss.