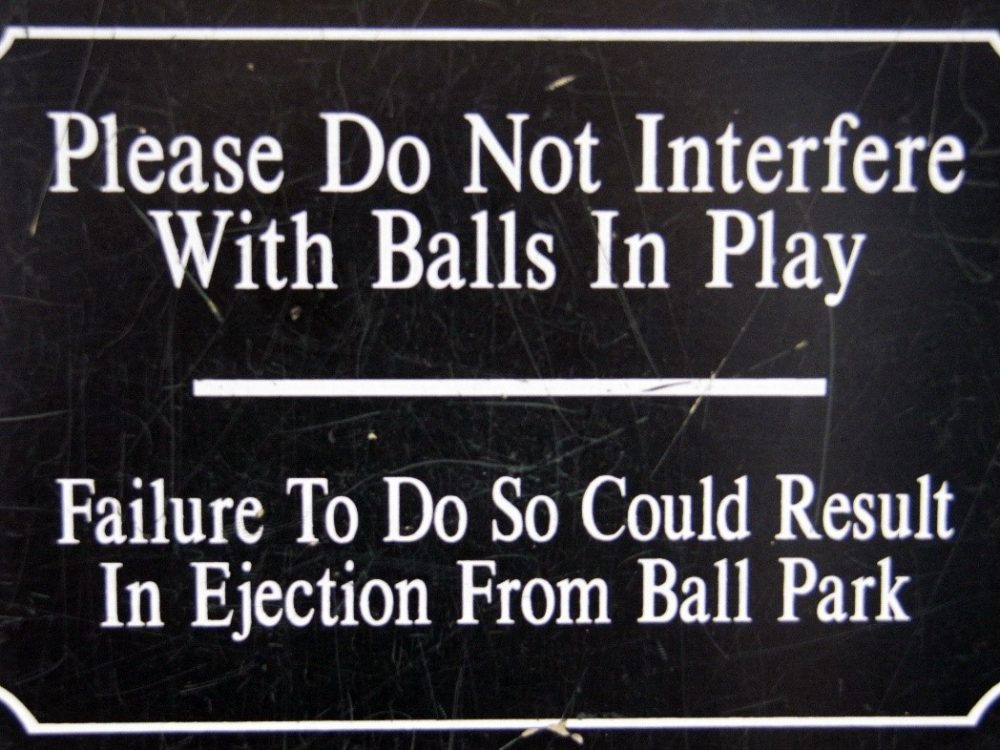 MLB fans at ballparks can sometimes be a little too ambitious, so check out this list of the five most memorable fan interferences of all time.
A
nyone who says they don't care about catching a foul ball or home run at a baseball game is, purely, just a liar. Kids and adults alike have been bringing baseball gloves to
MLB
parks for as long as the game itself has been around.
But there are those times where incredible things, both good and bad, can happen when fans are so close to the on-field action of a major league game. So much so, that sometimes the names of the interfering fans can outlast those of the players themselves in the collective memory of the sport.
Some of the fans on this list were just one and done sensations. Others suffered longer-term effects of their misjudged attempts to affect a play – with some not on purpose. Others, however, did it very, very purposely.
Use this list to remind yourself of what not to do next time you visit an MLB ballpark.
Here are the top five Major League Baseball fan interference plays of all-time: