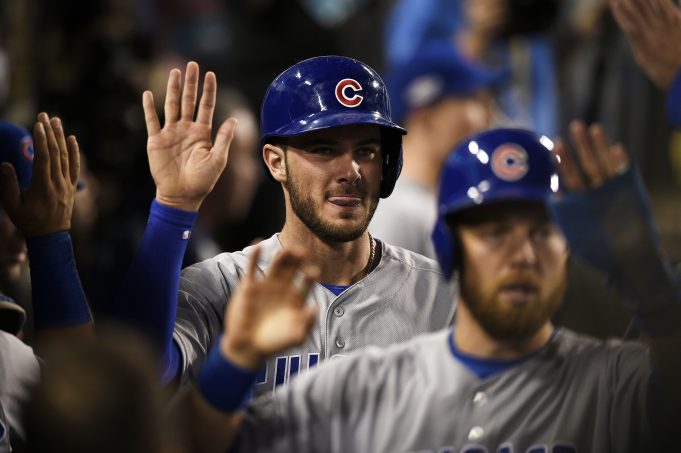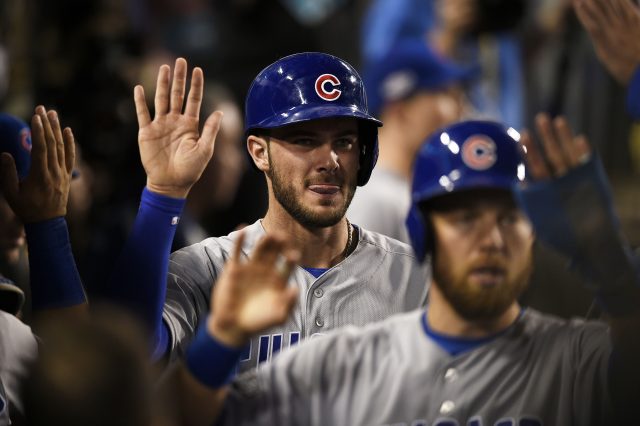 Outfield
Left Field:
Indians: The Indians left-field situation will most likely be filled by Coco Crisp against right-handed pitchers and Brandon Guyer against left-handed pitchers. Crisp has seemingly come up with clutch home runs every time the Indians needed him to in the playoffs, including one against Boston and one against Toronto. The 36-year old has proved to be an important veteran presence on and off the field for the Tribe. The Indians have it covered when they face left-handers with the lefty killer Guyer. In 2016, he batted .336/.464/.557 against left-handed pitchers and only committed one error on the field. The Indians have a nice duo in left but it might not be more solid than the Cubs versatile left-fielder.
Cubs: The first outfield spot for Chicago will be taken by one of the most versatile players in all of baseball, Ben Zobrist. In his first year with Chicago, Zobrist did not disappoint, he practically mirrored his stats from 2015 and played practically every position on the field. The 35-year old also brings his veteran experience to this year's fall classic having appeared in three of them already and winning last year with the Kansas City Royals.
Advantage: Cubs
Center Field:
Indians: The middle spot of the outfield will primarily be taken by rookie Tyler Naquin, who had a rookie season to remember. Naquin was one who flew under the radar in 2016 with the emergence of so many dominant rookies in the American League. The 25-year old slashed .296/.372/.514 with 14 home runs but for some reason, he has not been able to carry that success into the postseason. So far, the center fielder is batting .188 through six games and has only been able to drive in two RBI's.
Cubs: The center-fielder for Chicago will the 30-year old Dexter Fowler, who has been a key factor so far in the Cubs making it this far. Fowler batted .333 in the NLCS with a home run and four RBI's, not to mention that he has been getting the job more than done on the defensive side as well. The all-star has made multiple diving catches for Chicago that came up in huge situations for the Cubs where he put his body on the line time after time to catch the ball.
Slight Advantage: Cubs
Right Field:
Indians: Right field for Cleveland will be taken over by Lonnie Chisenhall, who has proved to be a key element to the Indians success in 2016. During the regular season, he had a slash line of .286/.328/.439 with eight home runs and 57 RBI's. Chisenhall has batted .269 so far this postseason with a home run and four RBI's which may not seem like much but it is much better compared to his competition.
Cubs: Opposing Chisenhall in right field for the Cubs will most likely be Jason Heyward, who has had a very disappointing 2016 campaign. After signing a huge contract prior to the season, Heyward only slashed .230/.306/.325 with a career-low seven home runs. This 2016 postseason has also been disappointing for the 27-year old where he has only batted .071 with only a single RBI in 10 games. If there has been anything good about Heyward's season it is his defense, he is one of the best defensive outfielders in the game but unfortunately that does not outweigh his offensive struggles.
Advantage: Indians