Game-By-Game Predictions

Game 1: CLE – 5 | CHC – 2
The Indians ride the Progressive Field energy to an authoritative Game 1 win, knocking co-NLCS MVP Jon Lester from the game after 3.1 miserable innings. Carlos Santana jacks a two-run homer in the first inning to get things started.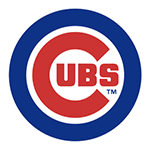 Game 2: CHC – 4 | CLE – 3
Potentially facing a 2-0 series hole, the Cubs strike back trailing by a run in the eighth. Kris Bryant hammers a two-run blast to left-center field off the untouchable Andrew Miller to give Chicago an unexpected lead, with Aroldis Chapman slamming the door in the ninth to tie the series at a game a piece.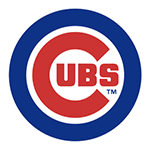 Game 3: CLE – 2 | CHC – 10
A return home to Wrigley brings about a massive turn in momentum, as the Cubs trounce the Tribe in Game 3 behind two home runs from the suddenly scorching Kris Bryant.

Game 4: CLE – 6 | CHC – 5
The Indians eek out a much-needed victory to pull even in the best-of-seven. Francisco Lindor drives in three runs and Andrew Miller bounces back from his Game 2 blunder with 2.1 innings of six-strikeout relief to shut the door.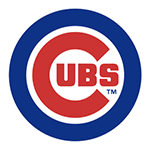 Game 5: CLE – 2 | CHC – 3 (13 innings)
In an epic Game 5 with massive implications, both starters deliver eight inning, one-run gems before the teams trade runs in the ninth. Carlos Santana's bomb to right field gives Cleveland the 2-1 lead, but Kris Bryant sends one out onto the street in left to knot things up and send the crowd into a frenzy. Seven pitching changes, four innings later, it is Kyle Schwarber — the most unlikely hero — launching a walk-off solo shot off the bench to put Chicago in the driver's seat, with the final score reflecting the series score.

Game 6: CHC – 2 | CLE – 4
With their backs against the wall, the Indians pull even and force a decisive Game 7 thanks to a four-run first inning. Trevor Bauer hurls 6.1 stellar innings of two-hit, two-run ball to keep the Tribe's magical season alive … for one more day.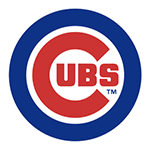 Game 7: CHC – 5 | CLE – 3
It is the Kris Bryant show in a winner-take-all Game 7. If he hadn't secured the MVP already with his four homers and seven RBI, he puts the icing on the cake with a legendary performance, driving in four of the five Chicago runs. His two-run blast in the first inning and two-run single in the fifth prove to be the difference. Joe Maddon turns to Aroldis Chapman with two outs in the seventh, and the Cuban Missile proceeds to fire 2.1 electrifying frames to secure the Cubs' first World Series title in 108 years.
World Series MVP: Kris Bryant (.333, 5 HR, 11 RBI)