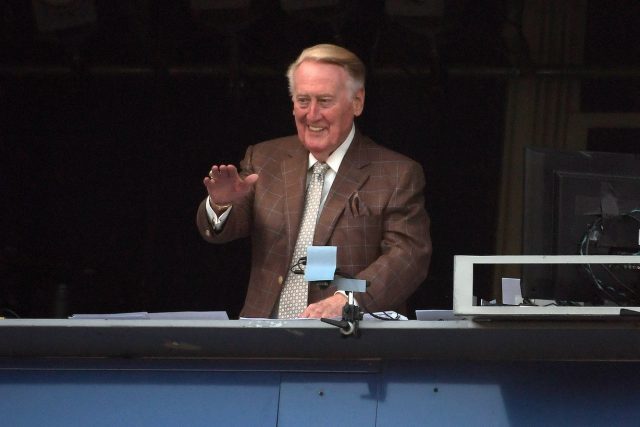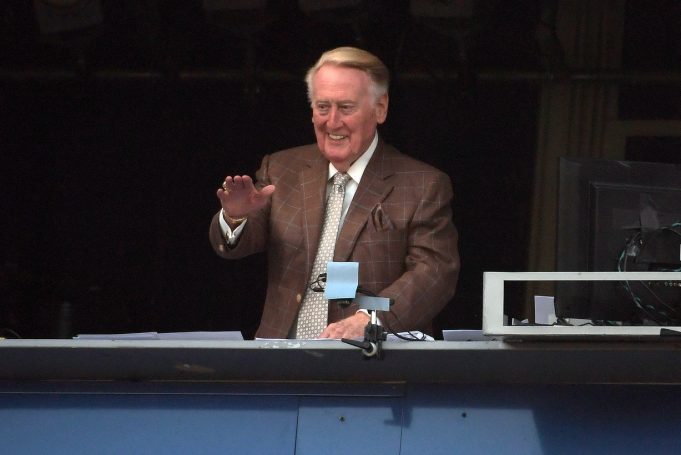 Recently retired Los Angeles Dodgers broadcaster Vin Scully surprised fans when he took part in the pregame festivities for NLCS Game 5.
Even after 67 years of hearing the same voice, Dodgers' fans still cannot get enough, and there is no reason to blame them.
Vin Scully, undoubtedly the greatest play-by-play broadcaster in the history of major league baseball, concluded his glorious career at the conclusion of the regular season. With the Cubs-Dodgers NLCS knotted at two games a piece, he returned to his home of over half a century to deliver a soothing — and admired — message: "It's time for Dodger baseball!"
#ITFDB pic.twitter.com/9XC6GBWRbx

— Los Angeles Dodgers (@Dodgers) October 21, 2016
This could not have come at a more opportune time. With a win, LA will take a 3-2 series lead before heading back to Wrigley Field, putting themselves one win away from the NL pennant.
If there was such a thing as motivation at this stage in the season, this was it. Welcome back, Vin.