Jose Bautista's postseason comments may have landed him attention, but they've also caused baseball fans to lose respect for him.
N
obody likes to lose. No player goes out and plays to lose, in any sport. But that's a part of the game of baseball. You can go out and succeed three times out of ten and you are still considered successful. Baseball is, ultimately, a game of failures.
Jose Bautista knows that better than anyone. Yet this postseason, he has taken to speaking his mind with the media and, truthfully, people are put off by what they hear.
First, Bautista blamed the umpires for the Toronto Blue Jays falling behind the Cleveland Indians, citing "circumstances" for their struggles.
Jose Bautista implied today that there are "circumstances" working against the Jays & we're not talking about whatever they are. #postseason pic.twitter.com/cbTfN7gqws

— Mike Vorkunov (@MikeVorkunov) October 16, 2016
Then he took to messing with the Cleveland rookie, Ryan Merritt, by stating that Merritt was going to be "shaking in his boots" at the thought of facing the hefty Toronto line-up.
All right before Cleveland knocked Toronto out of the playoffs in the ALCS.
The problem with Bautista isn't that he's upset with losing. Any passionate player would be. No, it's that he is placing the blame on someone else for his and his team's lackluster performances in the ALCS. He doesn't want to accept losing because why in this world would the Blue Jays be losing this series?
Just because he is not getting the pitches that he can crush out of Rogers Centre, doesn't mean that they are not strikes. Umpires are human beings too, bound to make some mistakes, but they are not out to get Bautista and the Blue Jays, as Bautista is so convinced.
As a baseball player, you have to deal with occasional bad calls. Sometimes the ball bounces your way, sometimes it doesn't. To blame a poor performance on anyone is a poor example to set for fans and children watching your play.
Sure, bat flips are fun. Winning is fun. But losing is a part of the game too. And you have to learn how to do both graciously, which Bautista has shown he doesn't know how to do.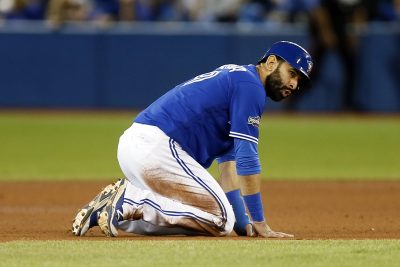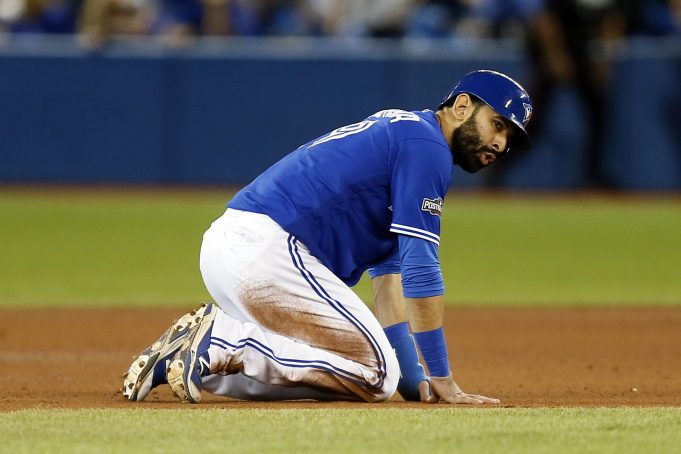 The Indians outmatched the Blue Jays fair and square. Their bullpen and Andrew Miller blew away Toronto hitters and their offense got timely hits. The Blue Jays did not. And the only ones they can blame would be themselves.
We don't need to watch another whiny athlete but that's what we're seeing nowadays. Odell Beckham Jr., Cam Newton…these guys love to win and hate to lose and they certainly display that on the field. Bautista went from being a respected, talented athlete to a showboater who simply does not know how to accept when someone gets the best of him.
Bautista showed this postseason that he is a sore winner and a sore loser. And as he possibly had his last at-bat with the Blue Jays, he will be looking for a new landing spot for next season, where he is expecting a massive contract.
But this changes everything. Fans love his towering home runs but they don't want to hear excuses. They don't want to deal with his whining over outside factors. They want someone who will be successful and hold themselves to a high standard with the media.
Derek Jeter may not have hit moonshot home runs, but he certainly proved his success on the field and with the media. Bautista? Well, he's getting attention, but not in a good way.
Sometimes you have to accept defeat. The Indians defeated the Blue Jays through dominance, but Bautista insists on a rigged ALCS. That's the problem with him: he may be a great player, but he has no respect for opponents.
Maybe that's the reason why a lot of people are losing respect for Bautista. But then again, it could be a variety of circumstances working against him, including an unfortunate exit from the playoffs.
In just a matter of days, Bautista turned the baseball world against him. And once that respect is lost, it takes a long time to get it back.