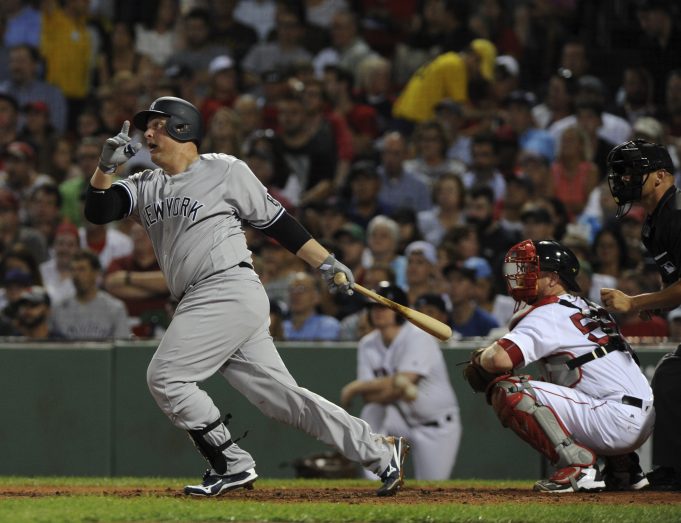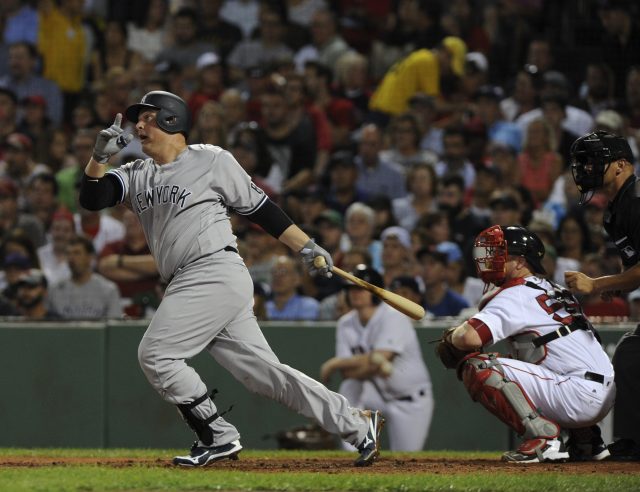 Retain Billy Butler
The only reason the Yankees went for Billy Butler was to combat the surplus of left-handers they were about to face and may have gotten a key right-handed bat for 2017, too.
Through 12 games in New York, the 30-year old went 10-for-29 (.354) with one home run as the team's designated hitter and even spent three games over at first base. Small sample size, sure, but to have his bat in the lineup (as a DH) against left-handers could be beneficial.
Small sample size, sure, but to have his bat in the lineup (as a DH) against southpaws to compliment Brian McCann against righties could be a dangerous trait of the Yankees' lineup.
In his career against left-handed pitching, Butler owns a career slash line of .300/.382/.492 with an OPS of .874 and 55 home runs.
With Jose Bautista, Edwin Encarnacion, Mark Trumbo, and Matt Holliday expected to get a majority of the attention, Cashman would not have to pay much, at all, making Butler the ideal low-risk, high reward signing.
Overall, this offseason is a big one for the Yanks. Their 2016 season was deemed a success for what the potential the youngsters showed and the team ability to last until the fourth-to-last day of the year.
However, that won't cut it during 2017. Progress need to be made if Cashman wants to see his team reach the promised land — or even a contract extension of his own. However, spending won't be done empty-minded.
Although you won't see him be as conservative as a year ago, a year in which he didn't sign a major league free agent, expect bargain moves like these to get it done.
---
Christian Kouroupakis covers the New York Yankees for ESNY. Interact with him and view his daily work by "liking" his facebook page and follow him on Twitter. All statistics are courtesy of Baseball Reference.com unless otherwise noted. Don't hesitate to shoot him an email with any questions, criticisms, or concerns.
---