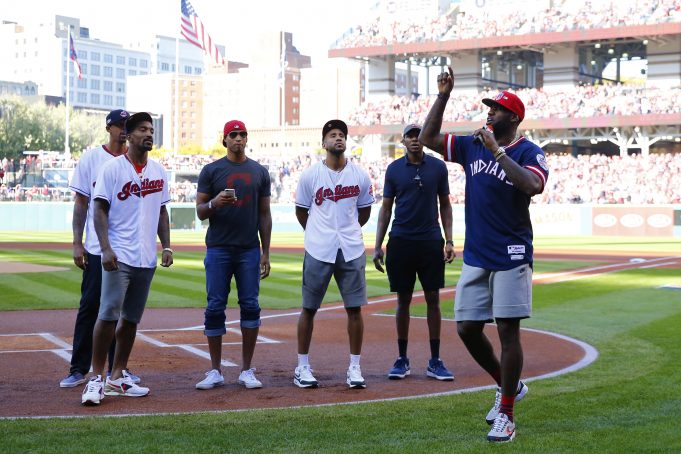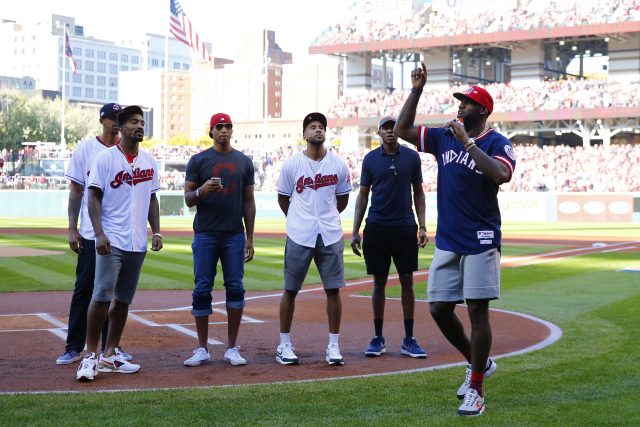 Cleveland Cavaliers immortal talent LeBron James decided to get Progressive Field going bananas prior to the Cleveland Indians NLDS, Game 2.
When you're playing in the big show, it's necessary to call on the big guns.
This is what the Cleveland Indians did prior to their Game 2 matchup with the Boston Red Sox in the American League Divisional Series.
The hometown boy, LeBron James of the defending NBA champion Cleveland Cavaliers, took center stage near home plate to get the Progressive Field crowd all sorts of hyped:
.@KingJames is ready to #RallyTogether.

Let's go!!!! pic.twitter.com/1vuBXVOgxi

— Cleveland Indians (@Indians) October 7, 2016
So far, the LeBron pep talk seems to be doing wonders. The Tribe currently hold a commanding 5-0 lead after four innings of play.
BoSox starter David Price was rudely greeted by the Indians. He was knocked out in the 4th-inning after surrendering six hits, two walks, and five runs in just 3.1 innings of work.