World Series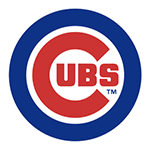 Emmanuel's Pick – Cubs (4) over Red Sox (2)
Let's be real here. This is the matchup everyone wants to see, and probably the most realistic at the same time. The storylines hovering over this Fall Classic would make it the most-watched World Series in MLB history. Everything from Big Papi's final season to the Cubs' quest for a broken curse (1908); Theo Epstein's attempt to end a second World Series drought to the historic nature of the two ballparks (Wrigley Field and Fenway Park). Everything about this series would make the die-hard baseball fan go nuts. With that being said, this year, with this team, on this stage, the Chicago Cubs will have the edge. 108 years is long enough. Jake Arrieta will win games 2 and 6, not allowing a run over 14 innings of work to claim the World Series MVP.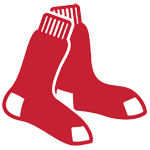 Christian's Pick – Red Sox (4) over Cubs (3)
Both these franchises have 261 years of existence between them and this year's World Series will be a classic that will end with Boston hoisting the commissioner's trophy for the ninth time. Why? They finished September with the best record (19-9) in baseball, will enter the Fall Classic having lost just once in the playoffs, and after seeing how dominant the red-hot Kansas City Royals and Mets were last year, that's enough for me to crown them as champions. Having home field advantage with the emotion of David Ortiz's desire for one more ring are added pluses. The breakout player of the year, Mookie Betts, will earn the MVP honors.