AL Wild Card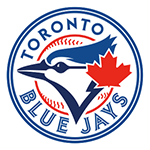 Emmanuel – Based on recent history, home-field advantage does not mean much in a one-game, do-or-die, scenario. Rogers Centre is a whole new ballgame. The place will be absolutely rocking, and the second the tide turns in Toronto's favor, the Orioles will be planning their flight back to Baltimore. Chris Tillman and Ubaldo Jimenez — the two potential Tuesday starters for Baltimore — possess ERAs of 5.44 and 4.48 in their respective careers against the Blue Jays. Those odds do not sound great.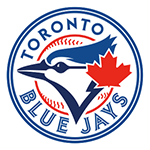 Christian – Sorry, Baltimore, once the Toronto Blue Jays earn the slightest momentum, the hostile Rogers Centre will make you wish you never earned a spot in the postseason, to begin with. All kidding aside, Jimenez has surrendered five earned runs in seven innings (6.43 ERA) across two starts in Toronto this season while giving up four home runs in four total starts against the Jays (6-4 vs O's at home in 2016). Tillman, the other potential starter, has given up 20 home runs in just 13 career starts at the Rogers Centre including a .313 opponents batting average and a 7.01 ERA. The staff as a whole has surrendered 5.4 runs per game against the Jays as the road team so, I'll take the Jays' offense and home field advantage over the O's any day.
---
NL Wild Card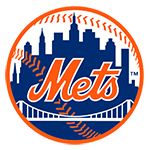 Emmanuel – This is not 2014, it is 2016, and baseball fans often fail to realize that. Sure, Madison Bumgarner has a terrific playoff track record, but the Giants are that classic case of a team limping into the playoffs, desperately hoping to strike gold. If you can pull up one stat that tells me Bumgarner is a better pitcher than Noah Syndergaard, I'll take the Giants. Until then, give me the defending NL champs in front of 45,000 screaming fans in the Big Apple.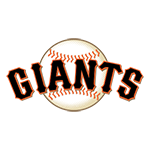 Christian – No, it's not 2014. However, Bumgarner posted his best ERA (2.74) since 2013 while the All-Star managed to set a career high by maintaining 10 K's per nine innings. Also, back on May 1, when Bumgarner faced Noah Syndergaard and a relatively healthy Mets' lineup, he struck out seven across six innings of shutout work in Flushing. Thor, on the other hand, surrendered four earned runs in just 5.2 innings of work including a home run. Bumgarner has a career 0.62 ERA to coincide with a 4-0 record at Citi Field and back in 2014's Wild Card game, he tossed a complete game shutout in Pittsburgh against a Pirates team that contained a much greater offensive threat than the Mets have to offer. Flushing may be buzzing on Wednesday night, but look no further than Mad Bum to shut them up.