The New York Yankees and the fans wish they could say they're sad to see David Ortiz go, but, honestly, we've been waiting for this day for years.
T
here are two words that can evoke fear in heart of New York Yankees fans; Two in particular that have caused endless heartbreak and pain for the Yankees. That's right, those two words are David Ortiz.
You were trouble the second you came onto the scene in 1998 as a member of the Minnesota Twins and tortured the Yankees ever since.
With a lifetime batting average of .307 in 240 games, you've done considerable damage to the Yankees — damage that will not soon be forgotten. With 53 regular season home runs against New York, you made sure that every time the Yankees pitched to you, they would regret it. And that feeling of dread as you strode up to the plate is one that will never be felt again from another player.
It wasn't just your talent, which is indisputable. It was your unwavering confidence at the dish and your attitude towards the game. You made our hearts break time and time again, without any semblance of an apology. Why? Because you were playing the game of baseball and you were there to win. This is one thing the Bronx Bombers and their fans can certainly respect.
Cheers erupt when you strike out. Boos emerge when you homer. It's just how it is. Yankees fans have it engrained in them to root against your success. But the thing is, we respect your successes, just not against our team.
You've handed the Yankees their fair share of losses with your late-inning heroics, your moonshot home runs. Your bat flips and admiration for your own hits, that's something we could do without. But seeing you come up to the plate in the ninth inning with the game on the line … as Joe Girardi says, "it's not what you want." Not at all.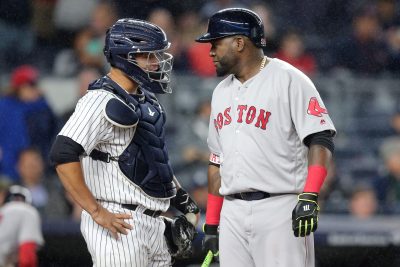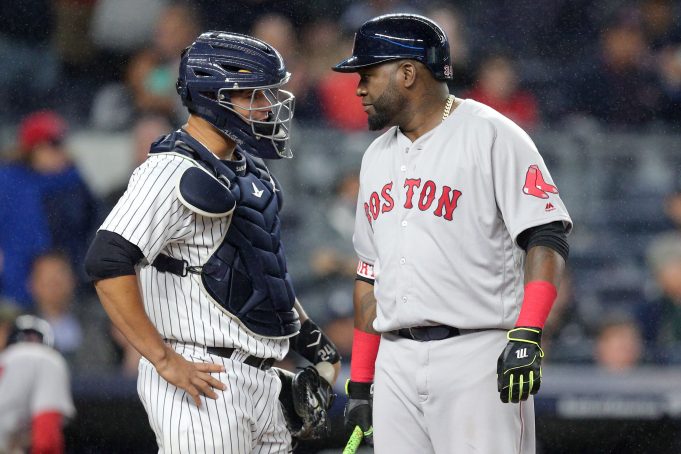 It will never get old seeing you whiff when making the final out of the game. But then again, it does get old seeing you come through in the clutch to crush a potential Yankee victory. You've made a career out of squashing the hopes and dreams of other teams. Therefore, the smiling faces across the Bronx aren't a coincidence when realizing your reign of terror is finally coming to a close.
2004 ALCS MVP. 10-time All-Star. 2013 World Series MVP. Ortiz, you have a lot to be proud of. Your presence on the field was one of a competitor. There will never be another competitor quite like you.
The Yankees will never call you their daddy. They will never accept defeat at the hands of you. However, the Yankees will, and do, treat you with respect of the talented and dedicated baseball player you are.
There truly will never be a player that evokes more fear in the New York population than you. But as the time comes for you to say goodbye, Yankee fans could not be happier. While we won't miss the soul-crushing, game-winning home runs from your bat, we will miss the impressive player who taught us how to be a tough competitor.
Thanks, David, for letting us witness your undeniable talent. Thanks even more for hanging up the cleats.
Sincerely,
The Die-Hard Yankee Fans.