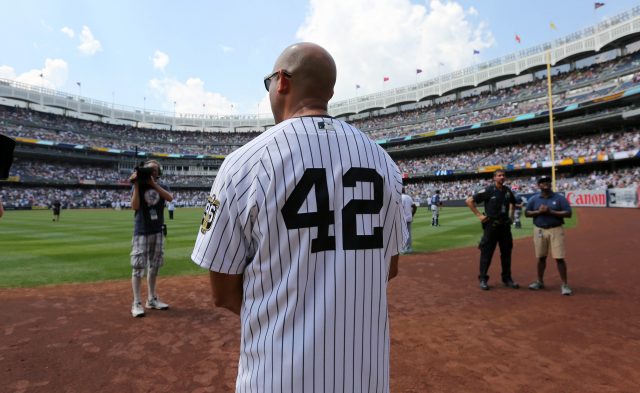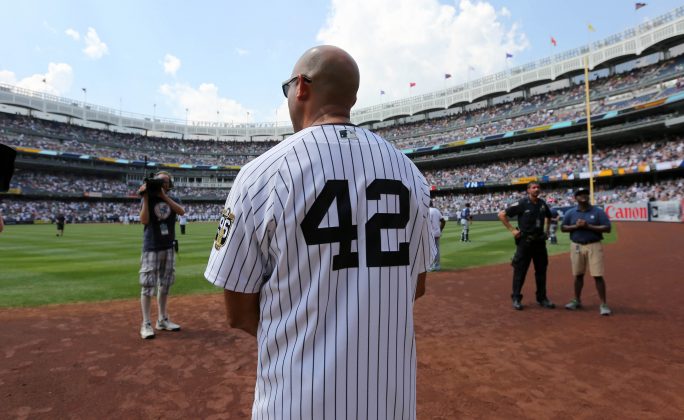 It's already been three years since the Sandman, the great Mariano Rivera, pitched in the big leagues for the New York Yankees.
On this day in 2013, New York Yankees legend Mariano Rivera pitched his final game at Yankee Stadium to end his illustrious career. Rivera came in to pitch while the Yankees were losing 4-0 but it did not matter for the Cooperstown-bound closer. He pitched as great as he ever did.
With an out left in the 9th-inning, Joe Girardi decided to take Rivera out of the game and let him have his moment before the inning ended. Rather than him coming out to get the ball from Mo, he sent out two members of the core four in the form of Andy Pettite and Derek Jeter.
http://https://www.youtube.com/watch?v=_voxdzu2bvY
Mariano Rivera played his final game on this day in 2013. pic.twitter.com/lrSiFsTUc6

— YES Network (@YESNetwork) September 26, 2016
This unbelievable moment brought the closer to tears, it had finally hit him that he would no longer have the opportunity to pitch in Yankee pinstripes every night.
As Mo entered the dugout, he received applause from everyone on the team, then he came out one last time to make the final curtain call of his career. There, he would receive one last roar from the Yankee crowd.
Rivera ended his career with a lifetime ERA of 2.21 and 652 saves, making him the all-time saves leader. The hall of fame is all but guaranteed for the Panama-born star, but fans will have to wait until 2019 for the induction at Cooperstown.