Given the abrupt shift in organizational landscape, New York Yankees fans should rid themselves of any inconceivable 2018 free agency thoughts.
Ever since the post-1995 New York Yankees experienced their first fall into the depths of mediocrity in 2013, sights have been set on an incredibly stacked 2018 free agent class.
With offensive superstars such as Bryce Harper, Manny Machado, Andrew McCutchen, Adam Jones, Yoenis Cespedes, Josh Donaldson, Daniel Murphy, and Brian Dozier all set to test the open market, along with a stellar pitching class including the likes of Jose Fernandez, Gio Gonzalez, Yu Darvish, Dallas Keuchel, David Robertson, Craig Kimbrel, Andrew Miller, Trevor Rosenthal, Zach Britton, and Jeurys Familia, New York was poised to merely wait it out.
With a surplus of brilliant options, treading water until the next spending spree was more than acceptable.
Witnessing the progressive rotting of Derek Jeter, Alex Rodriguez, Mark Teixeira, Brian McCann, and CC Sabathia seemed like it was a feasible route, hoisting the continued knowledge that their respective contracts would be all but expired when it came time to open the checkbook.
A phenom like Harper was destined to be manning right field in the Bronx, receiving a hypothetical lucrative 2019 deal, while Matt Harvey appeared as a perfect fit in pinstripes, anchoring a staff already led in formidable fashion by Masahiro Tanaka and Luis Severino. Throw a Machado in there at the hot corner — arguably the best there is at his position — and you have a core group of stars ready to bring home the franchise's 41st pennant.
Well, let's just say a lot has changed. The 2013-15 mentality no longer exists for a plethora of reasons, diminishing while the organization adjusted to an organic mentality which has become contagious throughout 21st-century major league baseball.
No longer is it about spending. Instead, it is purely about natural development of youth; the mentality of effectively squandering an unrealistic present in favor of greener pastures down the road.
No longer is it about stubbornly retaining a false "win now" mindset, but rather submitting to an exciting developmental phase which promotes success in coming years.
Sure, it took Hal Steinbrenner, Randy Levine, and company quite some time to come to grips with this reality, but now, after paying witness to the reaped benefits, they will never let the righteous approach leave their individual grasps.
All it took was one leap of faith — August 1, 2016. Providing other clubs — capable of winning now — with relatively porous yet effective stars ultimately yielded the future of a franchise which has known nothing but winning since 1923, or the inception of the infamous "House That Ruth Built."
Since that monumental leap, one which did not provide one hint of failure, the so-called "spending spree" has ironically formulated question marks for a multi-billion dollar organization.
Suddenly, a franchise cornerstone has surfaced — Gary Sanchez appears worthy of carrying an entire team on his back when needed most. A potential monster-in-the-making has already experienced his growing pains. By 2018, Aaron Judge will undoubtedly be a 35-40 home run presence, manning the right field position that inevitably belonged to Bryce Harper once upon a time.
Clint Frazier is currently tapping on the door, but the Yankees' best prospect is set to bust straight through it in 2017. Gleyber Torres and Jorge Mateo serve as either glamorous trade bait or future excellence up the middle, with one likely being left in the fold.
Masahiro Tanaka has become a perennial ace, silencing every single question pertaining to a former "ticking-time bomb" right elbow. Waiting in the wings, Luis Severino has defined dominance in the bullpen, with potential persisting to shine in the rotation. Luis Cessa and Chad Green have already seen their fair share of big league success, with the likes of James Kaprelian and Justus Sheffield figuring to be major league fixtures.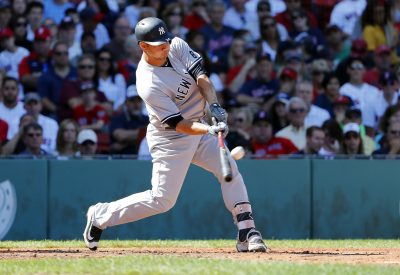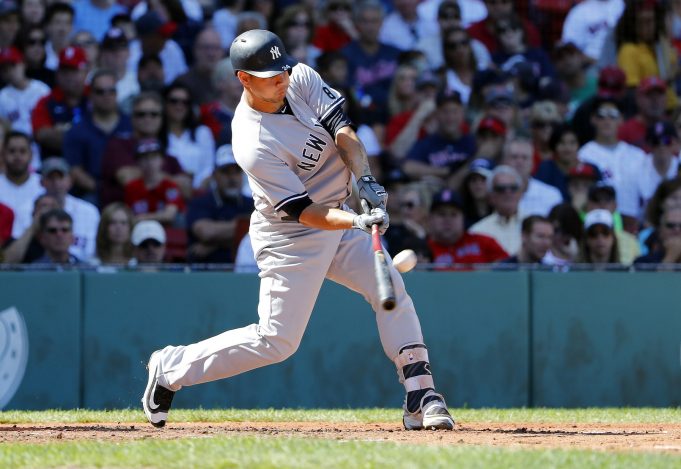 What is there not to like about the future of the Yankees?
Reliance resides with no one man, as depth is a common theme throughout every single level. Perhaps the best part is the undetermined, with any astounding minor league talent possessing the capability to fit into a future of sustained preeminence.
With that comes the monkey in the room which desperately needs alleviation. No, the Yankees do not need to spend following the 2018 campaign.
Can they add more value as cherries on top of a ready-made brand of prominence? Yes, but any large expenditure would be illogical at this rate.
Bryce Harper will score a $400-million contract that offseason, with a long-term feasibility being on the table given his youth. Manny Machado will likely demand a figure based on the scale size of Harper. Jose Fernandez, barring injury, will earn the most money of any starting pitcher in baseball history. But to what ends?
Right here lies the point. As the New York Yankees, attempting to not just win their 28th title, but their 29th, 30th, and 31st at some point in the near future, it is utter nonsense to open the checkbook on a brand of talent that is already present on your lineup card.
$400-million screams mistake. In fact, anything that resembles what a decently-flawed Harper will receive waives an apparent caution sign in your face.
Moreover, why would you ever buy pitching when the potential for a dynamic five-man force still exists? Proven is the fact that starting pitchers should not be entrusted for a length of more than four years. The substantial risk that comes with today's anatomical research comes with a wariness to spend on anything that you do not own, per se.
Taking common sense to a further state, does it seem logical to open the door to a financial burden which the Yankees are currently ridding themselves of (i.e. Teixeira, Rodriguez, Sabathia, McCann)? Simply put: no, it does not.
The Yankees took a leap off of a deteriorating cliff and (somehow) successfully landed on a new sheet of rock with a higher state of elevation. Spending one penny in 2018 would return them to the former side, which has already turned into a bed of sand at ocean level.
Brian Cashman knows better. Now, Hal Steinbrenner and Randy Levine know better. Now, it is time for fans to know better.
If Bryce Harper receives a roll call on Opening Day in 2019, fans should not be breathing optimism. Disgrace and shame should be the general conception in Yankee land.