Although it's only Week 2 of the 2016 NFL season, before you know it, it'll be Thanksgiving Day. That's just how life as a football fan is.
I
t's Sept. 18, 2016, Week 2 of the 2016
National Football League
season. So don't worry, it's still very early and there's a ton of football left to be played.
At the same time, don't relax too much. The reason the NFL is so brilliant with its popularity is because it's the sports that leaves fans foaming at the mouth in wanting so much more.
Before you know it, it'll be Thanksgiving Day in Dallas and Detroit.
This part of the internet will be used to quickly run down the NFL Week 2 matchups.
Green Bay Packers (1-0) @ Minnesota Vikings (1-0)
Sunday, 8:30 p.m. ET, NBC, GB -2.5
The Vikings are receiving no respect here. Their running game, led by Adrian Peterson, is solid. Their offensive line controls games. And their defense is flat-out nasty. We'll take the Vikings at home in opening up that brand-spanking new stadium.
PICK: Vikings
Cincinnati Bengals (1-0) @ Pittsburgh Steelers (1-0)
Sunday, 1 p.m. ET, CBS, PIT -3.5
Give me the Steelers at home. Cincinnati will, no doubt, keep it close throughout, but when two AFC North teams go at it, the home team must pick up a considerable edge. Andy Dalton, A.J. Green and company can afford to lose a road game after stealing one at MetLife a week ago.
PICK: Steelers
Seattle Seahawks (1-0) @ Los Angeles Rams (0-1)
Sunday, 4:05 p.m. ET, FOX, SEA -3.5
Call me crazy, but look for the Rams to be competitive. In fact, playing their first game in Los Angeles in over two decades, we'll take the Rams outright to win. They do have serious talent up front in Aaron Donald and Russell Wilson is extremely banged up on that bum ankle.
PICK: Rams
Tampa Bay Buccaneers (1-0) @ Arizona Cardinals (1-0)
Sunday, 4:05 p.m. ET, FOX, ARZ -7
Similarly to the Rams, the Tampa Bay Buccaneers could have a sneaky good week. Jameis Winston is already on Caron Palmer's level. Not sure if the Bucs will win outright, but we'll take them with seven points.
PICK: Bucs
San Francisco 49ers (1-0) @ Carolina Panthers (0-1)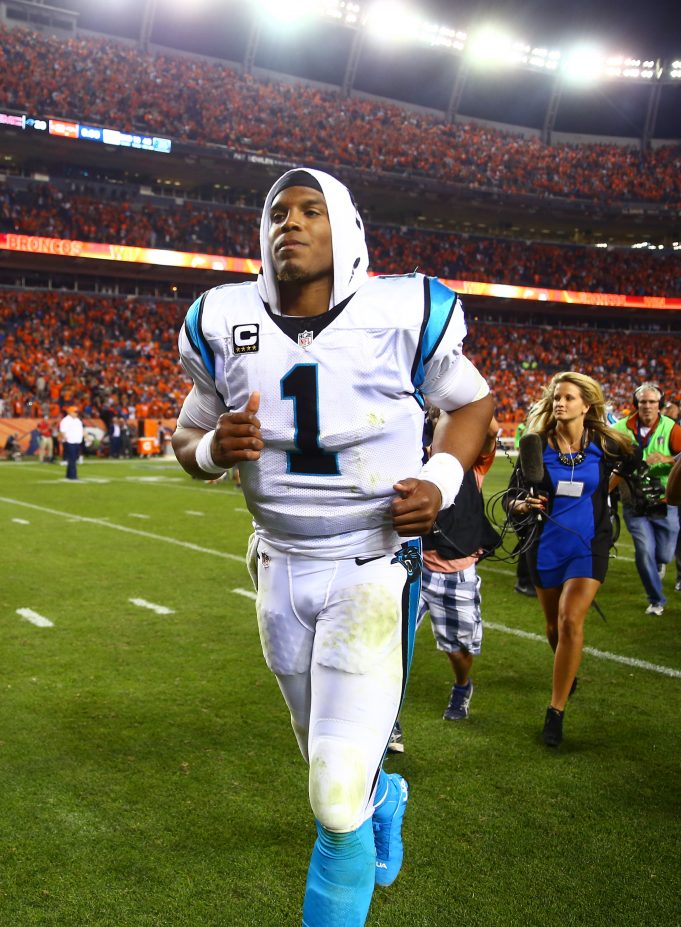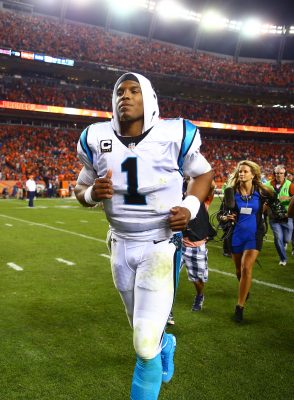 Sunday, 1 p.m. ET, FOX, CAR -13.5
Forget about this one. While a 13.5 spread in the NFL is no joke, Cam Newton and the Panthers have had to stew over their opening week loss to the Broncos for over 10 days now. We'll take Carolina in a route.
PICK: Panthers
Atlanta Falcons (0-1) @ Oakland Raiders (1-0)
Sunday, 4:25 p.m. ET, CBS, OAK -5
The Falcons will come out guns-a-blazing thanks to that terrible loss we witnessed in Week 1, but it won't be enough. Derek Carr, Amari Cooper and the rest of the Raiders offense will cruise against a subpar Atlanta defense. Jack Del Rio's club will cover the five.
PICK: Raiders
Indianapolis Colts (0-1) @ Denver Broncos (1-0)
Sunday, 4:25 p.m. ET, CBS, DEN -6
The -6 spread is a tricky one when considering this matchup. It's enough to make you feel comfortable yet less than a full touchdown. Still, we'll take Andrew Luck in keeping it close late, as he always does.
PICK: Colts
Miami Dolphins (0-1) @ New England Patriots (1-0)
Sunday, 1 p.m. ET, CBS, NE -6.5
The 6.5 line is far too low in this one. I understand Tom Brady isn't present, but New England is home. We're taking the Pats with ease.
PICK: Pats
Jacksonville Jaguars (0-1) @ San Diego Chargers (0-1)
Sunday, 4.25 p.m. ET, CBS, SD -3
Considering the Bolts are home and they shocked the world by getting all over the Chiefs in Week 1 (until blowing it), that spread of -3 makes some sense. Considering everything, though, it's an insult to the Jags, the more talented team. Take Jacksonville to get their first victory.
PICK: Jags
Dallas Cowboys (0-1) @ Washington Redskins (0-1)
Sunday, 1 p.m. ET, FOX, WAS -2.5
We weren't high on the Skins coming into the season, and we won't take them here. Look for Ezekiel Elliot and the single best unit in the NFL (Cowboys o-line) to dominate things.
PICK: Boys
New Orleans Saints (0-1) @ New York Giants (1-0)
Sunday, 1 p.m. ET, FOX, NYG -4.5
A season ago Drew Brees threw seven touchdowns against the Giants. Eli Manning threw six. While it won't be as high scoring this time around, look for a combined score around the 60-point mark. The Giants new talent on defense and playing outdoors will be the difference. New York covers.
PICK: Jints
Kansas City Chiefs (1-0) @ Houston Texans (1-0)
Sunday, 1 p.m. ET, CBS, HOU -2.5
The oddsmakers view the Chiefs as the slight favorite here (based on the general -3 rule going to the home team) and so do we. Home field advantage won't save the Texans in this highly competitive, brilliant football game. Look for this one to turn out to be the game of the day.
PICK: Chiefs
Tennessee Titans (0-1) @ Detroit Lions (1-0)
Sunday, 1 p.m. ET, CBS, DET -6
Sure, the Lions did win an exciting one in Indianapolis a week ago. However, the Tennessee Titans will keep this one close enough to beat the spread.
PICK: Titans
Baltimore Ravens (1-0) @ Cleveland Browns (0-1)
Sunday, 1 p.m. ET, CBS, BAL -6
The only chance I'm taking the Browns here is if the spread is over 10. It's not, so we go with John Harbaugh's Ravens.
PICK: Ravens