The first day at the World Cup of Hockey did not go too well for Team USA. Looking forward, what do they have to do to stay in the mix?
A loss on day one of the World Cup of Hockey is not what Team USA wanted to do, that's for sure.
But do not count the Americans out of the tournament just yet.
There were a few moments of brilliance from the United States, specifically in goaltending from Jonathan Quick.
Other than that, some of the hockey that was played today was just short of ugly. Bad passes, no communication, and horrible shots add up to a loss.
It didn't help that the Americans ran into Europe's red-hot Jaroslav Halak, but that's beside the point.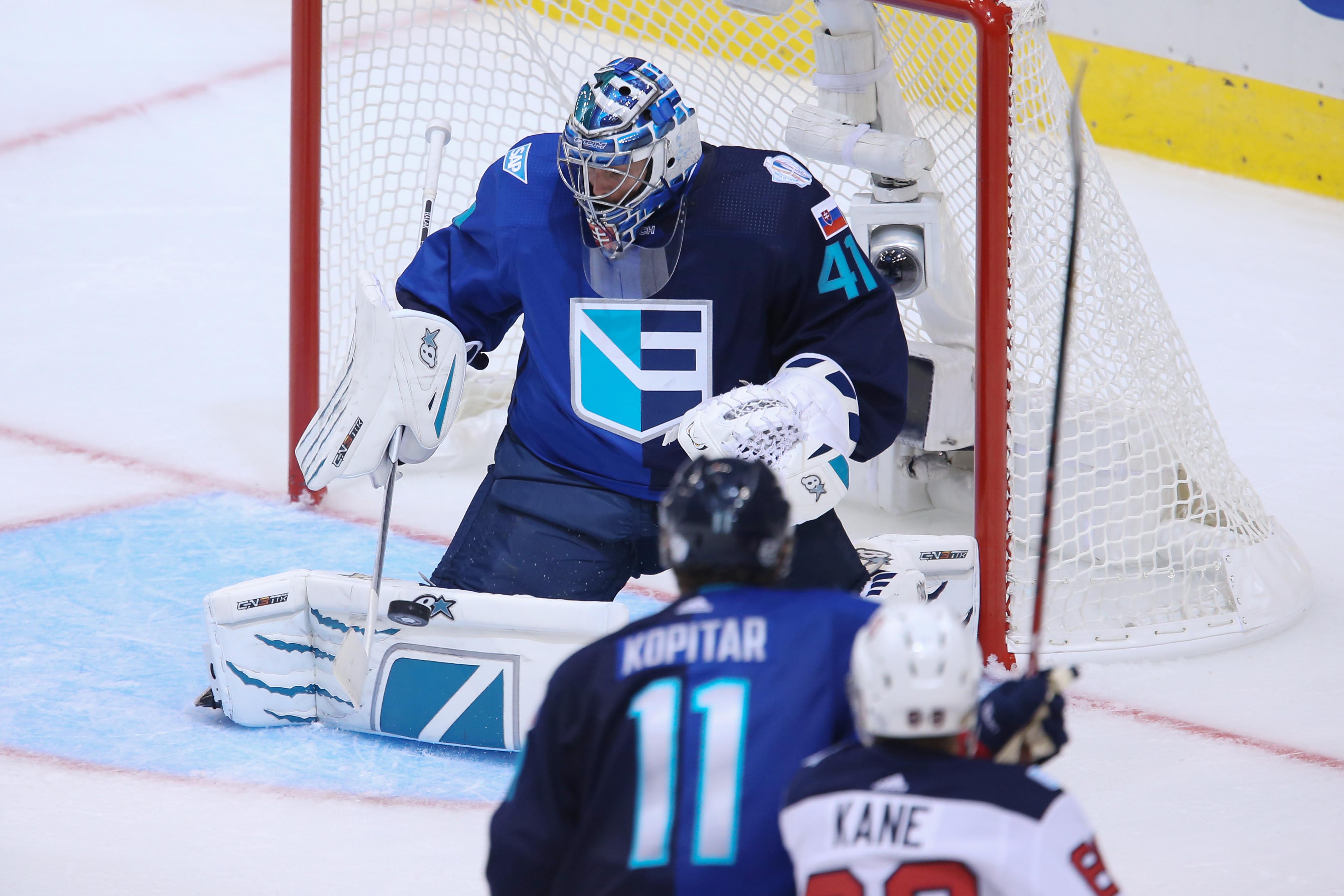 What the U.S. needs to do is to take a step back and rethink the way they are playing.
A reason why two goals were scored in the game was defense and boy, you can already hear Tortorella screaming in the locker room.
New York Rangers defenseman Ryan McDonagh seems to be back to his old ways, this time on the international stage.
A bad offensive pinch led to an odd man rush back towards Quick, who was outstanding for the majority of the game with incredible saves, and made Derek Stepan backcheck hard.
It wasn't enough and cost the Americans big time.
Another goal came on a 2-on-0. There was no U.S. defender to help Quick. It was another ugly play.
A huge reason for the loss was the abundance of turnovers committed. It is simple, more puck possession equals more time the other team does not have the puck.
When the other team does not have the puck, they cannot score.
Alternate captain Patrick Kane wasn't brilliant on Saturday.
During one particular sequence, he skated around the offensive zone until he reached the blue line, where he met a Europen defender and was stripped of the puck.
That play led to the 2-on-0 mentioned above, and for the NHL's Art Ross winner, that was not a good look.
Day one did not go so well for the US. Thankfully, they have a chance at redemption.They play Canada on Tuesday and take on the Czech Republic Thursday.
The next time the U.S. plays may be one of the best games of the entire tournament. This American team was built to beat the Canadians.
Whenever the two teams face off, it is always a show to watch.
Buckle your seatbelts. If the Team USA can regroup and clean up their mistakes, the rest of the World Cup will be very interesting.