In this edition of ESNY's New York Yankees Prospect Profile, we take a look at newly acquired Yankees prospect, Ben Heller.
On July 31, the New York Yankees traded Andrew Miller to the Cleveland Indians for Clint Frazier, Justus Sheffield, J.P. Feyereisen, and Ben Heller.
As a result of the trade, many fans were upset at the Yankees for trading their best and most consistent player. The main piece of the return was definitely Clint Frazier, but right-handed pitcher Ben Heller should not be overlooked.
When scouts take a look at Heller, the first thing that jumps out at them is his heater. It usually sits around 96-97 mph and can even touch 98.
According to Baseball Prospectus, Heller's slider is currently at an average level but it has the potential to be more than devastating as long as he works on it. The pitch is currently good enough to work off his fastball and provide the hitter with a surprise factor.
Most scouts believe that Heller will eventually evolve into a major league reliever. With only two pitches, that may be the most viable route if he perfects each offering. His fast delivery gives batters the impression that the pitch they are seeing is faster than it actually is.
Heller's road to the bigs began when he attended Whitewater High School in Wisconsin where he dominated the competition. By the time he ended his high school career, he held the school record for saves, pitched two no-hitters, and recorded a brilliant 1.14 ERA in his senior year.
After high school, Heller opted to attend college and took his talents to Olivet Nazarene University where he would not be as dominant as he was in high school. With that said, he did well enough to get noticed by big league clubs.
The righty would eventually get selected in the 22nd round of the 2013 MLB Draft by the Cleveland Indians. He followed that up with a great first season in the Indians organization, pitching in 21 games and recording an ERA of 3.13.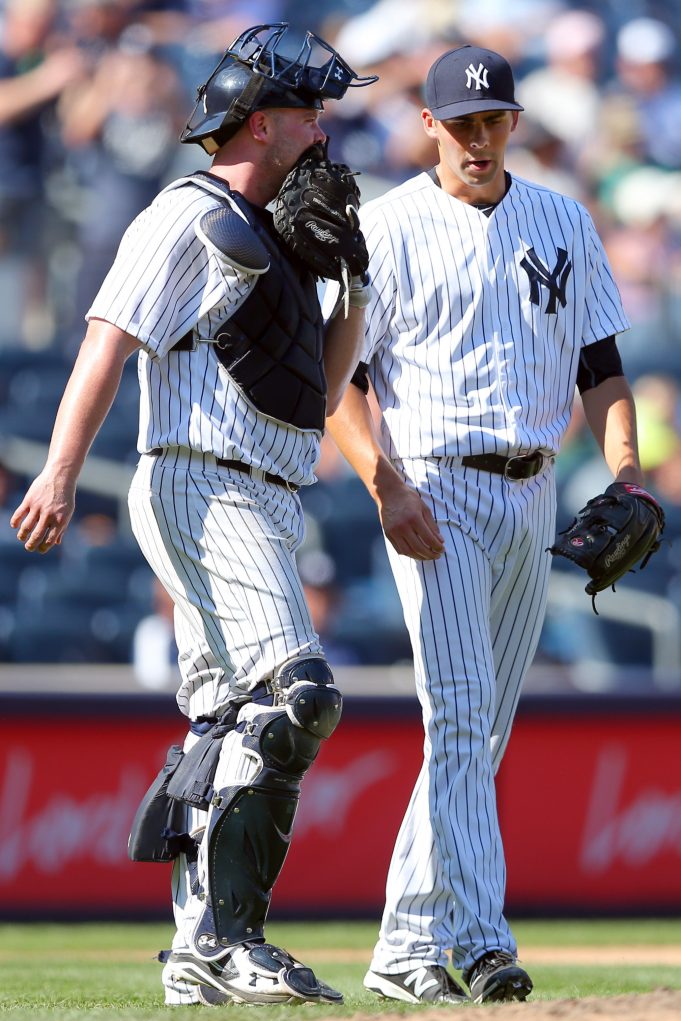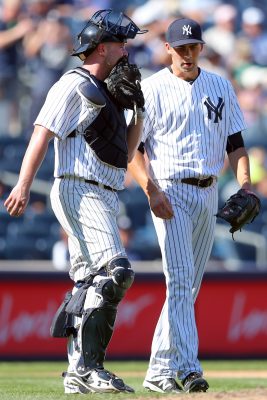 After having a very lackluster 2015 season, sporting an ERA of 4.02 between A and AA, Heller began the 2016 season with the Indians' Triple-A affiliate, the Columbus Clippers, where he would pitch very successfully before being traded to the Yankees.
Upon his arrival in New York, he was sent to the Yankees' Triple-A affiliate, the Scranton/Wilkes-Barre RailRiders, where he would only pitch in six games before receiving a promotion to the Bronx.
In a very short period of time with the Bombers, he doesn't necessarily have the best stats but you cannot completely judge a youngster based on that small of a sample size.
The Yankees are very high on Heller and they feel that he can be a dependable option out of the bullpen, particularly as they try and make a postseason push.
It is only a matter of time until we can truly analyze whether or not Heller's two pitches will bring him success as a major league pitcher.