Following their brilliant weekend in the Bronx, members of the 1996 New York Yankees championship team displayed champion-like behavior.
On Monday at Hudson Terrace in New York City, an 11-year-old cancer survivor was provided with an unforgettable day. At the 'Dynasty' event hosted by Steiner Sports, the Leukemia & Lymphoma Society (LLS) executed their first ever "Random Act of Light" as part of an awareness-driven partnership with 'Light The Night' walks, which unite families and communities in honoring those impacted by different forms of blood cancer.
Quinton Ward — a lymphoma survivor and Yankee fan — had the privilege of meeting and spending time with 1996 World Series champions Mariano Rivera, Tino Martinez, Andy Pettitte, Dwight Gooden, Jim Leyritz, and Cecil Fielder. Ward was the recipient of the 2015 LLS 'Boy of the Year' award.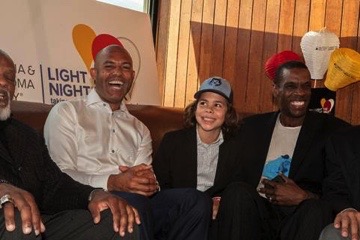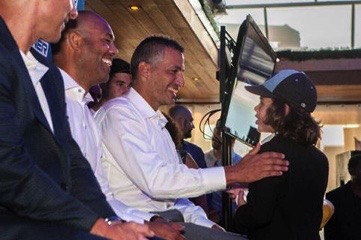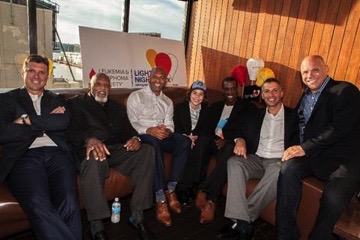 * All photos are courtesy of the Leukemia & Lymphoma Society*
After a magnificent 1996 commemoration on Saturday at Yankee Stadium, which honored a team responsible for sparking that very dynasty 20 years ago, the players stuck around to make a strong and courageous young boy's day.
This is just another example of how baseball can make a profound impact beyond the diamond.