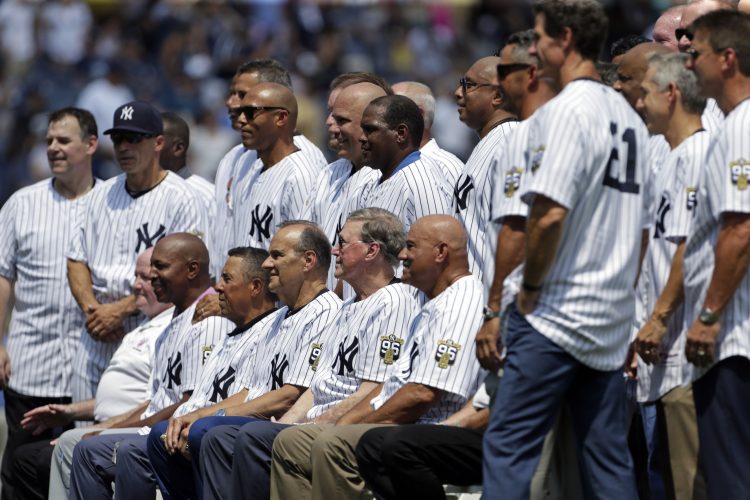 The New York Yankees paid tribute to their 1996 championship team today, drawing memories of what was the catalyst of a dynasty.
20 years ago, the New York Yankees captured their 23rd World Series title and started to put together a real dynasty that would eventually lead to another four World Series titles.
Today, the organization is honoring the 1996 roster remembering veterans such as Derek Jeter, Andy Pettitte, Bernie Williams, Tino Martinez, Paul O'Neil, Mariano Rivera, Wade Boggs, Jim Leyritz and one of the Yankees' greatest managers, Joe Torre.
The Yankees came back from a 2-0 deficit against the Atlanta Braves with some powerful pitching performances from David Cone and Pettite leading the way. There are many memories from that 1996 squad.
I mean who can forget Joe Girardi's triple off of Greg Maddux in Game 6 that literally shook the stadium or even Leyritz's game-tying three-run homer in Game 4 that eventually catapulted the Yankees to an 8-6 victory.
Another memorable and most famous memory from that year was Charlie Hayes catching the final out in foul territory, jumping to his feet and charging to the mound as the Yankees were once again on top of the baseball world.
This may give you chills …