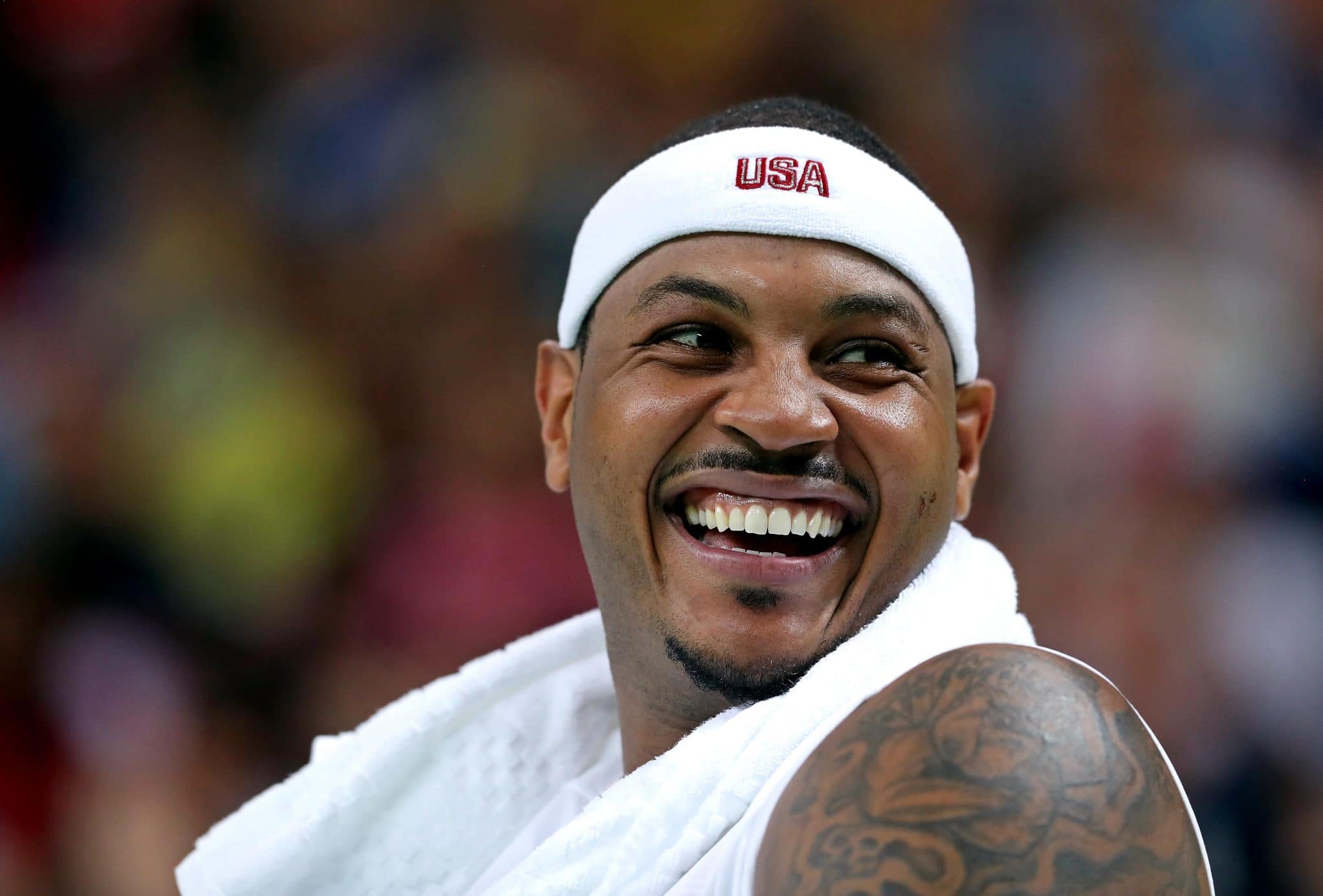 Squaring off against Venezuela, their second test of the Rio Olympics, Carmelo Anthony and Team USA cruise to victory.
In no way, shape or form is this an exciting brand of basketball.
It's not the NBA. It's not March Madness. It's the Olympics, a time for the United States of America to flex its muscle against the rest of the world in the sport of basketball.
On Monday, Team USA continued its dominance with a 113-69 victory against Venezuela.
Venezuela actually surprised in the early going by taking a 14-10 lead and keeping pace, 18-18, with the powerhouse U.S. after one quarter of play.
Despite the early flash, though, the all-NBA squad pulled away.
Paul George led the way, off the bench, with 20 points on an absurd 6-of-7 from the floor. New York Knicks superstar Carmelo Anthony chipped in with 14 points while making history in passing Michael Jordan for third on the all-time United States Men's Basketball Olympic scoring list.
With 14 pts, Carmelo Anthony has moved to 3rd on the U.S. men's Olympic scoring list.

U.S. beats Venezuela 113-69 pic.twitter.com/LaqiNve4OE

— ESPN Stats & Info (@ESPNStatsInfo) August 8, 2016
After an off day on Tuesday, Team USA will finally play a halfway decent squad in Australia (2-0) on Wednesday.
Paul George is balling in this fourth quarter. 18 points overall, has made 6 of his 7 shots. ??? https://t.co/LusGksU4sn

— iPacers (@iPacersblog) August 8, 2016
Imperial Walker vs. Ewokshttps://t.co/Kr82x4uDdQ

— Rob Perez (@World_Wide_Wob) August 8, 2016
Love FIBA no goaltending rules so much, Venezuela dude breaks off Durant nicely and finishes NO HE DONT GIMMIE THAThttps://t.co/RO91mqYFtr

— Rob Perez (@World_Wide_Wob) August 8, 2016
KD showing LeBron how to make this shot. https://t.co/vAo0bFEdjA

— BBALLBREAKDOWN (@bballbreakdown) August 8, 2016
A summation of this current USA performance in one Klay Thompson shot https://t.co/bWXjN8dEi7

— Anthony Slater (@anthonyVslater) August 8, 2016