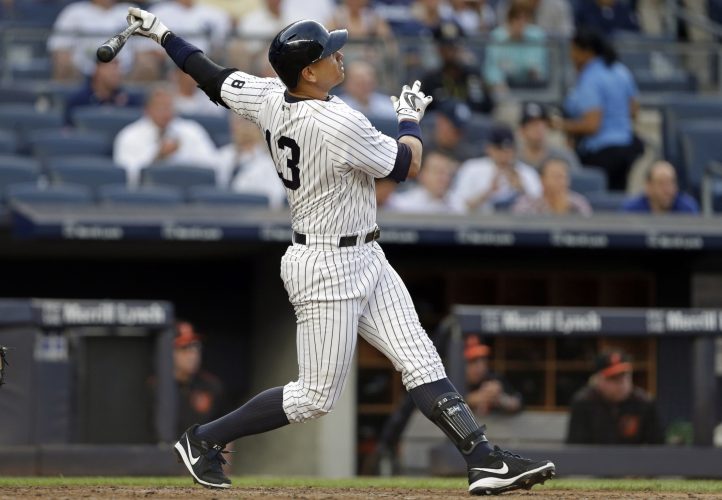 Alex Rodriguez's New York Yankees career could very well be coming to an end this morning, drawing reflection on his tenure in the Bronx.
Let's face it: steroids or not, Alex Rodriguez was pretty darn impressive in his first seven years in the Bronx. Discussing a topic hampered with subjectivity is completely illegitimate, but he completely outperformed any PED-driven players of his time.
While his time in the Bronx may be coming to an abrupt close, the two sides appear to have come to a peaceful resolution. Putting Joe Girardi, Brian Cashman, and A-Rod himself in the same room shows that all sides are in agreement.
With that said, there is another thing everyone can agree on. The man has had some pretty substantial moments in pinstripes.
In particular, the three-time AL MVP has had some fairly large home runs. Impacting personal goals and franchise goals, he, a baseball immortal, has achieved a great deal playing in a ballpark with an address reading "E 161st St & River Ave."
So, without further adieu, let's take a look at the most significant home runs in pinstripes produced by the legend himself, A-Rod.