Rumors have surfaced that the New York Yankees have inquired about White Sox ace Chris Sale, but what would it actually take to bring the southpaw to New York? 
Although it doesn't seem likely, there is a slim chance the New York Yankees could buy a piece that very well could lead them to a playoff berth and one of those names is White Sox ace, Chris Sale.
Sale, 27, owns an American League-leading 14 wins to coincide with a 3.17 earned run average and has over one thousand career strikeouts compared to just 247 walks, as he has established himself as one of the best starting pitchers in the game.
Although New York doesn't seem as though they are on the cusp of World Series contention despite being the best team in baseball since July 17, they could still be in the hunt if the White Sox decide to deal him.
But what would it take? Surely teams in desperate need of starting pitching (like the Texas Rangers or Boston Red Sox) will be in contention so desperate times could make a team make a greater offer for the southpaw.
However, before I get into "what it would take" let's look at the logistics of things.
For the record, the Yankees pursuing Sale would not hurt their chances of getting younger. Yes, they will have to send away critical parts of the farm system, but they would get an ace who is slated to become a free agent by 2019.
For those counting, the only two starting pitchers from the 2016 roster that is guaranteed to return next season are Masahiro Tanaka and CC Sabathia.
And as I'm dubious on whether the Sox will actually trade Sale by August 1, Chicago's asking price when it comes to Sale presumably consists of five top young players or prospects.
While the Yankees certainly have them, general manager Brian Cashman would think more than twice about selling his prized youngsters for a chance that Sale leads a mediocre team to the postseason in the next three years.
The bottom line is: New York could become a surprise entrant in the potential Sale sweepstakes but it sure is a long shot. It never hurts to wonder, however. So which one of the top prospects will it take to wheel him in?
As mentioned, the White Sox are asking for a staggering five young players or prospects in exchange for their ace and one of them could be catcher Gary Sanchez.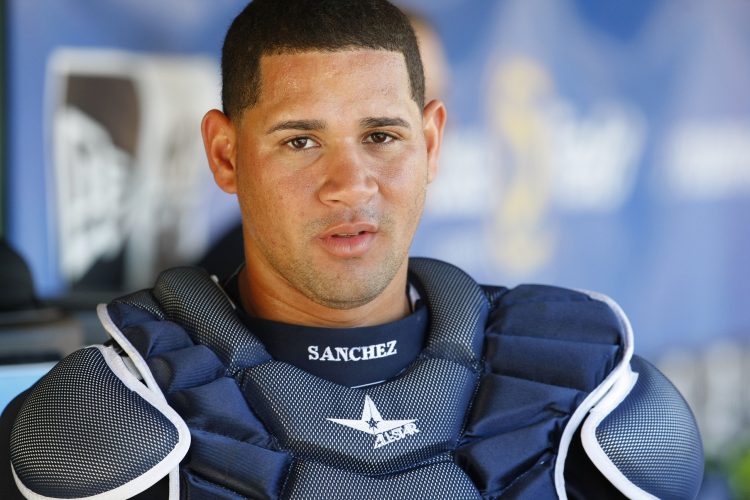 If you don't remember, the Sox called the Yankees to inquire about the top catching prospect but it fell through after the asking price was "way too high." In a package for Sale, he'd have to be included for Chicago to pull the trigger.
Another prospect that could be involved in a package is shortstop Jorge Mateo. For starters, the White Sox have ZERO shortstops listed as top-10 prospects in their system while the Yankees have four in their top-20 including Gleyber Torres and Mateo making up the top two.
While Chicago has 23-year old Tim Anderson manning the position with the big-league club, stockpiling your farm with a top prospect like Mateo isn't a terrible idea. In fact, it is a brilliant scheme.
In addition to those two, New York has other youngsters in their system that would be appealing for the Sox to make the move. Guys like highly praised starting pitcher Luis Severino, first baseman Greg Bird, and the mammoth outfielder himself, Aaron Judge. Here's the type of deal that's needed to be made in order to bring Sale to the Bronx:
| White Sox Get: | Yankees Get: |
| --- | --- |
| Luis Severino, P | Chris Sale, P |
| Gary Sanchez, C | |
| Greg Bird, 1B | |
| Aaron Judge, OF | |
| Jorge Mateo, SS/2B | |
This price isn't going down anytime soon.
Sure, the Yankees are 3.5 games out of a playoff spot and could get control of arguably the best pitcher in the game until the end of 2019 but it would come at the price of decimating the core that is expected to make up the next championship team.
Forget about buying. If there is one thing this team has demonstrated it's that they are very far from a World Series contender, despite a recent surge.