2. Evan Turner (SF-BOS)
Unrestricted
2015-16 Stats: 10.3 points, 4.9 rebounds, .451/.208/.831
It's already been established that Phil Jackson is a fan of Evan Turner, and why wouldn't he be?
The Boston Celtics' swingman has everything Jackson could want in a triangle player. Turner's an excellent passer (4.4 assists) with a high basketball IQ (2.19 AST/TO), and his size makes him a great weapon.
So why does Turner fly under-the-radar? Well the guy can't shoot.
For the season, he's just 33.7 percent from the field off the catch and 38.8 percent on pull ups (via NBA Stats). Like too many players Turner tends to get jump shot happy, but he needs to stick to the paint.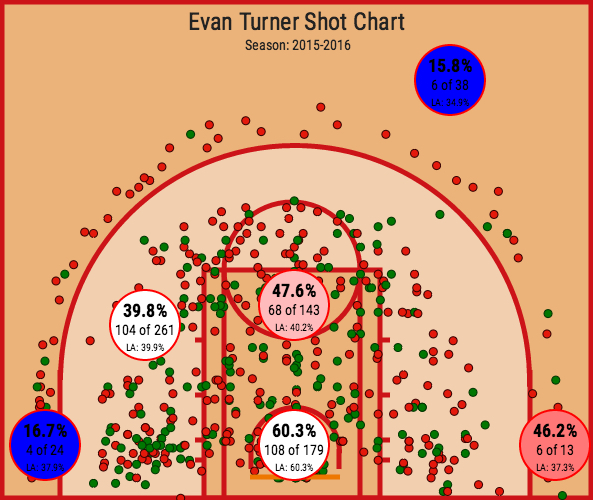 The biggest downside to Turner is that he needs to have the ball in his hands to contribute.
He executes the pick and roll at a higher rate than Isaiah Thomas, but he doesn't give Boston anywhere near the necessary points per possession.
The Knicks should simply pursue Turner out of need. They won't be able to fix their franchise at the point guard position this summer, so adding an extra ball handler would be a huge positive.