Today, NHL commissioner Gary Bettman had a few comments on the topic of expansion. Deputy commissioner Bill Daly also said a few words.
By Jay Travers


NHL Commissioner Gary Bettman told reporters today that the vote on NHL expansion will come next month at the next meeting in California.
Dan Rosen of NHL.com writes that the league is sitting on applications from two groups in Las Vegas and Quebec City, but how successful their fan turnout would be is unknown.
Bettman told sources that "the executive committee is going to meet and begin deliberating at the same time at the board meeting." These meetings will be held on Dec. 7 and 8, but the date in which the expansion will be discussed in detail will occur on the 7th.
Regardless of these talks, if there is an expansion the NHL will not likely see the new teams before the 2017-2018 season. Deputy Commissioner Bill Daly claims that, "if we get to that stage, I think we're obviously going to be consulting with the applicants with respect to their progression, planning and their ability to get up and running as quickly as that."
It will really come down to timing of these teams and how fast they can get off the ground.
The last expansion the NHL saw was in the year 2000, as the Minnesota Wild and Columbus Blue Jackets became franchises and the NHL became 30 teams.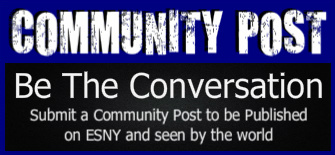 It will be interesting to see if there will be an expansion, though. And if there is one, what the procedures will be.
The 2000 Expansion Draft was an interesting one for the rest of the teams. Every franchise got to secure either one goalie, five defenders, and nine forwards or two goalies, three defenders, and seven forwards.
Any expansion by the NHL will have its ups and downs. It would be very fun to see two extra teams come up, but then the framework would have to be reestablished and other factors will come in. The answer will be given early in December, so stay tuned.
[su_button url="https://elitesportsny.com/2015/11/08/new-york-islanders-nows-the-time-to-fire-jack-capuano/" target="blank" background="#000080″ size="10″ wide="yes" radius="0″]NEXT: Now Is The Time to Fire Islanders' Head Coach[/su_button]