Here comes Virginia online sports betting, and headlined by FanDuel Virginia Sportsbook, its arrival is coming a bit earlier than first expected.
FanDuel Virginia Sportsbook is set to go live late Thursday afternoon, a surprising development that was first revealed on Wednesday night by the betting giant.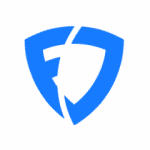 FANDUEL SPORTSBOOK
States: NY, NJ, PA, CT, AZ, CO, IA, IL, IN, MI, TN, VA, WV
GET THE APP
Click here to get a $1,000 risk-free first bet with FanDuel Sportsbook.
While there had been some hope that Virginia would formally launch online sports betting operations in time for Super Bowl 55, the announcement shattered even the most optimistic of timelines.
As a result, bettors who are at least 21 years of age will be able to sign up for legal online sports betting not just in time for the big game but also in time for this weekend's conference championship showdowns between the Bucs-Packers and Bills-Chiefs.
FanDuel Virginia Sportsbook Arriving Earlier Than Expected
There are some things we currently know about the arrival of Virginia online sports betting, and, well, some things we don't yet know.
It's expected that Virginia will ultimately be home to at least 10 online sportsbook operators, but it's unclear which apps and how many of them will be available at the start.
One thing is for certain, FanDuel Sportsbook will lead the way in Virginia and remain among the preferred options of the state's bettors even as quality competition joins the field. It's expected that apps such as DraftKings Sportsbook and BetMGM will soon enter the mix, as both sportsbooks have a past history of being among the first operators to go live in legal states.
FanDuel, an industry-leading sportsbook, broke the news of the impending launch on Wednesday night via Twitter, with FanDuel personality Erin Kate Dolan telling bettors "The FanDuel Sportsbook is going to be live tomorrow (Thursday)" and that the launch was happening "quicker than expected."
The tweet:
🚨 𝗛𝗘𝗬 𝗩𝗜𝗥𝗚𝗜𝗡𝗜𝗔 🚨

Get ready, because @erinkatedolan has some BREAKING NEWS—we are COMING SOON to VA!

Download our app now 📲
Apple: https://t.co/155fRacQgT
Android: https://t.co/pf4AUdOQ3P pic.twitter.com/xqwnuikuSS

— FanDuel Sportsbook (@FDSportsbook) January 21, 2021
FanDuel, which was approved to operate on Wednesday by the state, has a partnership with the Washington Football Team, a partnership that instantly enhances FanDuel's power in Virginia.
The launch comes just a bit over six months after the state legalized sports betting, which, compared to other states' pacing, is a quick turnaround. For instance, Michigan online sports betting, which is set to go live on Friday afternoon, took over a year to go live from the date it was first legalized.
How to Wager Online with FanDuel Virginia Sportsbook
The arrival of online sports betting in Virginia means that bettors need to know how to sign up. The state offers mobile registration, which means bettors don't need to drive to retail locations to activate accounts like they would in other states. Instead, they can sign up via computer or mobile device from anywhere within Virginia's state limits. To sign up, users must:
Register with FanDuel Sportsbook
Provide basic registration information
Make a first deposit by funding an account through any one of several popular online banking methods
As is the case in all other states that currently run online sports betting, prospective bettors must be at least 21 years of age to place a wager.
Virginia Online Sports Betting Starts Fast
Virginia's launch of online sports betting comes at a time with no shortage of intriguing games and events, games and events that can be bet on FanDuel Sportsbook.
The NHL, NBA and college basketball regular seasons are in full swing.
Conor McGregor makes his return ahead of UFC 257 on Saturday night.
The NFC Conference Championship Game featuring Tom Brady and Aaron Rodgers and the AFC Conference Championship Game featuring the Chiefs and Bills take place on Sunday afternoon and evening, respectively.
FanDuel will have plenty of betting markets and ways to win on these events and more.
Click here to get a $1,000 risk-free first bet with FanDuel Sportsbook.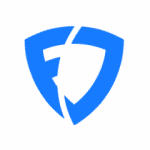 FANDUEL SPORTSBOOK
States: NY, NJ, PA, CT, AZ, CO, IA, IL, IN, MI, TN, VA, WV
GET THE APP