The NCAA Tournament (hockey) is slated to begin Friday and there are three New Jersey Devils players to keep an eye out for.
The NCAA Men's Ice Hockey tournament is set to begin on Saturday. The field consists of four regions and four teams in each region. It is a bracket-style tournament, so if a team wins two games, they'll go on to the Frozen Four in Saint Paul, Minnesota.
Here is the bracket: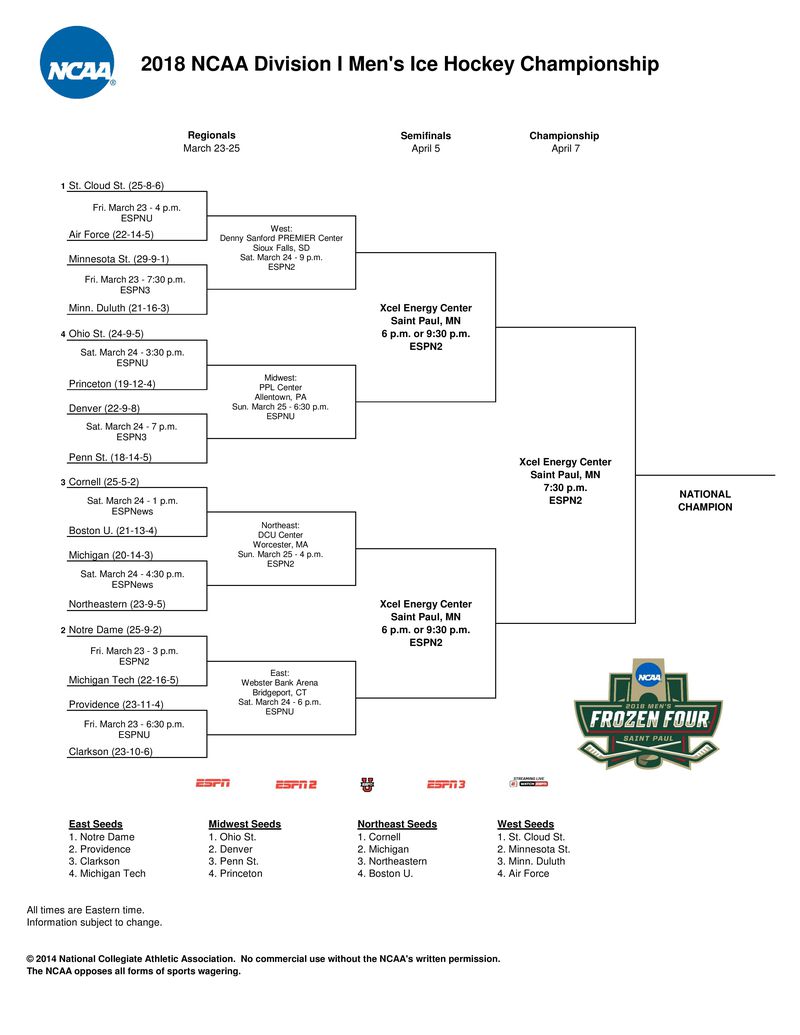 Locally, there are three players to look out for in this year's tournament if you are a New Jersey Devils fan. Defenseman Matthew Hellickson from Notre Dame, defenseman Jeremy Davies from Northeastern and right-wing Joey Anderson from Minnesota Duluth.
Defenseman; Matthew Hellickson, Notre Dame, #5
In the 2017 NHL entry draft, the New Jersey Devils selected Matthew Hellickson from the University of Notre Dame. Hellickson, 20, is a freshman for the Irish, so if the Devils ever see him, it won't be for at least another four years. It is very rare that a seventh-round pick cracks an NHL roster.
As for this season and this tournament, Hellickson has three goals and nine assists for 12 points in 36 games for the Irish. Hellickson is a decent skater and is a solid defensive defenseman. This is definitely a player the Devils should stash away to see what he ends up being.
Defenseman; Jeremy Davies, Northeastern, #4
With the 192nd pick in the 2016 NHL entry draft, the Devils selected Jeremy Davies from Northeastern. Davies is a 21-year-old Sophomore who has posted great numbers this season, especially as a defenseman. Davies compiled six goals and 28 assists for 34 points in 35 games this season.
Based on style-of-play, stats and size, the most comparable player to Davies on the Devils right now is Will Butcher. Both players posted high assist totals in school, and play for big-time college hockey programs. If the Devils have another Will Butcher in the pipeline, the future is brighter than initially thought.
Right Wing; Joey Anderson, Minnesota, Duluth #13
Joey Anderson is the Devils most highly touted prospect in this tournament. You probably recognize his name because he has been on the team USA world junior team the past two seasons. Anderson can make an impact with the Devils within the next few years depending on how long he stays in school.
As for his college career, he is a 19-year-old Sophomore who was drafted 73rd overall in the 2016 NHL entry draft. In 32 games this season Anderson had 10 goals and 16 assists. He also had seven points in the World Junior Championships this season.
In-between watching two huge Devils games this weekend, definitely check out some of the college hockey games and be on the look for these potential future Devils.