Week 4 of the college football season finds a full slate of quality games, including two featuring ranked teams going head-to-head.
W
elcome back for yet another week of ESNY's College Football preview. We have a bunch of really good games on the slate this week. Let's get to them right away.
#16 TCU @ #6 Oklahoma St., (-13.5), 3:30 p.m. ET, ESPN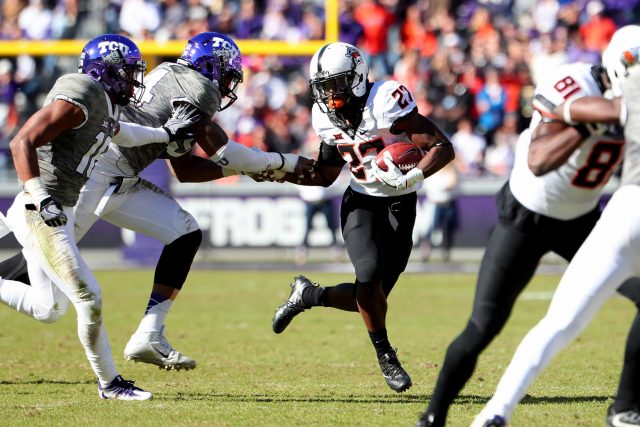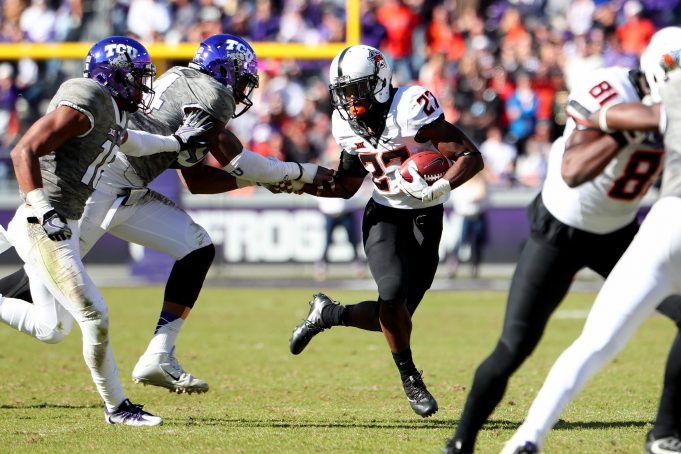 We go to the Big 12 for the first big matchup of the week between TCU and Oklahoma State. When you look at this line you might ask, why is TCU getting so many points in a conference game against a ranked opponent? The answer is simple: I just don't think that TCU is very good.
Senior QB Kenny Hill has completed an insane 75 percent of his passes for 737 yards and eight touchdowns, throwing only two interceptions. Running back Darius Anderson has 262 yards on the ground and three TDs. The defense has been solid. But the Horned Frogs haven't really played anyone yet. Let's see how they fare against the Cowboys.
Oklahoma State enters the contest as the No. 6 team in the country. They haven't really played anybody of note yet either, but they dominated last week against Pittsburgh. Highly touted senior QB Mason Rudolph has had a fantastic season, throwing for 1,135 yards and 11 touchdowns with just one pick. Rudolph weaponizes his receivers well but like TCU, let's see if their defense can shut down a good offense.
I think that the game stays close until the fourth quarter, but Oklahoma St covers the 12.5 point spread at home.
#1 Alabama @ Vanderbilt, (+18.5), 3:30 p.m. ET, CBS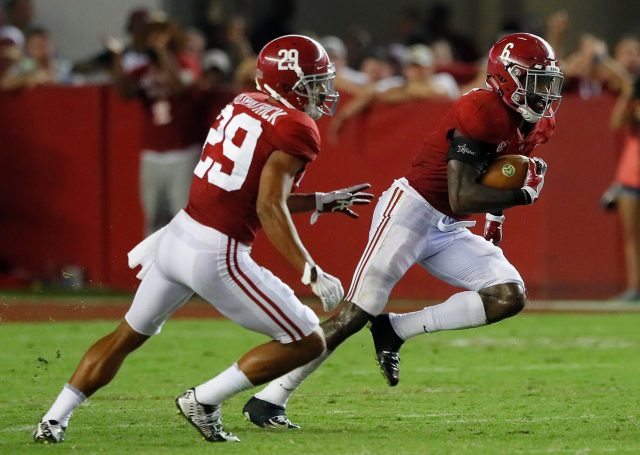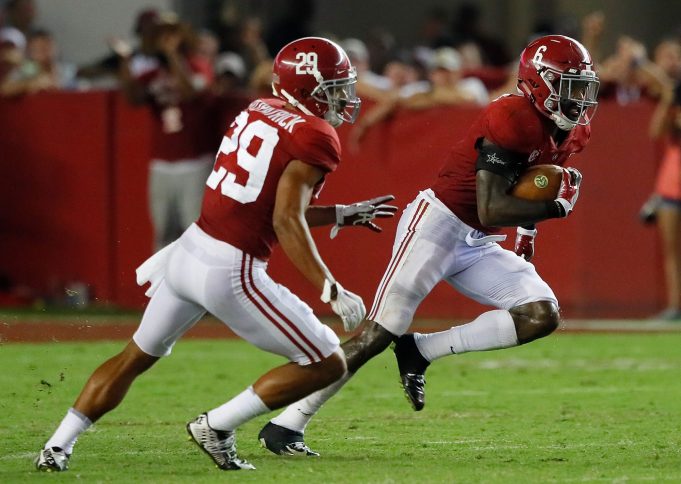 The Crimson Tide goes into Vandy this week for a SEC matchup. While both teams come into the game undefeated (3-0), their stories are completely different.
Bama comes into the game as the No. 1 ranked team in the country. They've already defeated then-No.3 Florida State in the highest non-conference ranked game in Week 1 history. I think that Nick Saban is going to have QB Jalen Hurts and company ready to go for this one.
Vandy is coming in off of an impressive win last week at home against Kansas State. If they are going to stay in this game they must control the clock, and I just don't know if they can do that against the stifling Alabama defense. Vandy's QB, Kyle Shurmur can protect the ball and has been solid, passing for 703 yards and eight touchdowns without an interception.
If Shurmur can keep the Alabama defense on the field, I think that Vandy can keep it close. But that's not going to happen. Alabama will blow the doors off Vanderbilt. I like Bama with the points.
#5 USC @ California, (+17), 3:30 p.m. ET, ABC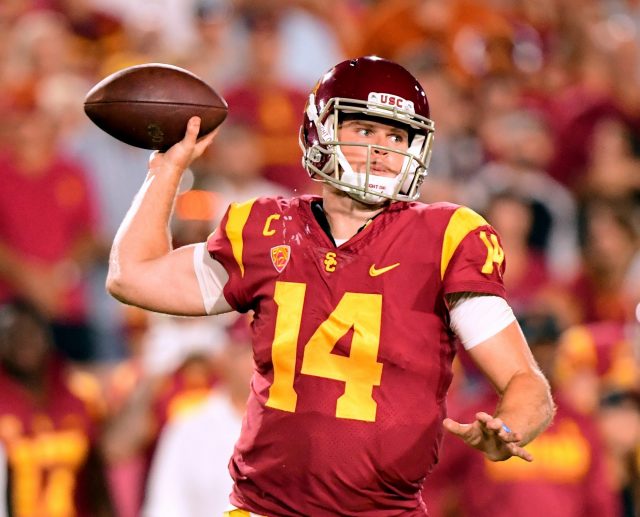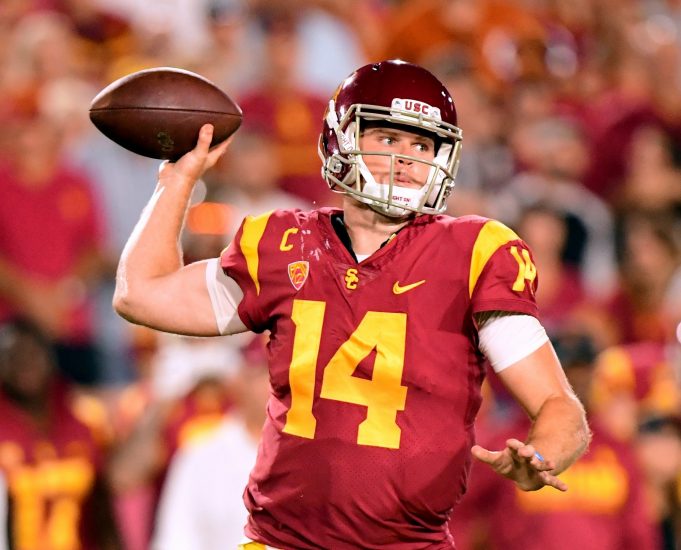 An in-state rivalry game as the Trojans of USC go into Cal to take on the Golden Bears. USC is coming off of a tough win last week over Texas in a game that turned out to be a thriller. Cal comes in after beating Ole Miss 27-16 at home.
If it seems like we're going to talk about Sam Darnold every single week, it's because we are. Darnold has thrown for 1,002 passing yards and seven TDs. His kryptonite right now is his ball security—he's thrown six interceptions. But he's led his team to a 3-0 record.
Cal also comes into this one 3-0 behind sophomore QB Russ Bowers. He has passed for 800 yards and five TDs. Like Darnold, Bowers also has his interception troubles. USC will be Cal's toughest test so far this season so I'm interested to see if their defense can keep them in the game.
I think that 17 is too many points for USC to be giving on the road so I'll take the Golden Bears to stay inside the number.
#17 Mississippi St. @ #11 Georgia, (-4) 7 p.m. ET, ESPN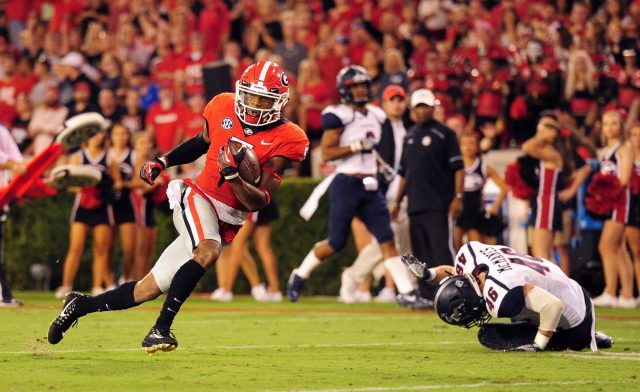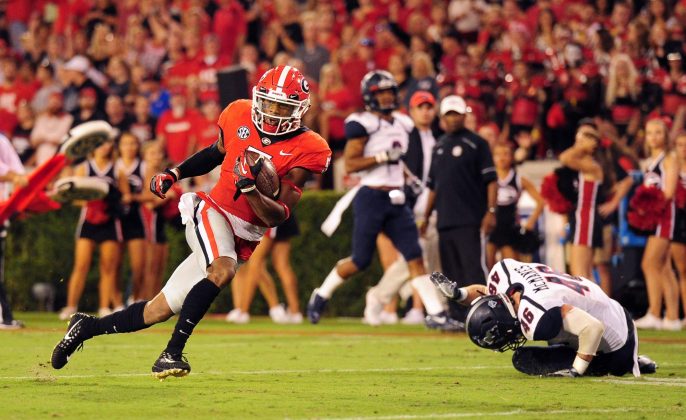 Mississippi State. is coming off of one of their biggest wins in recent memory, a 37-7 drubbing of LSU last week. This is another game where both teams enter this one undefeated. Georgia's toughest game so far came in a win on the road in South Bend against Notre Dame.
It was very surprising how easily Miss. St. handled LSU, but they got out to an early lead and never looked back. QB Nick Fitzgerald has thrown for 550 yards and seven touchdowns. They also stopped the run well last week, but let's see how they fare against Georgia's strong run game.
Nick Chubb leads the way for the Bulldogs on the ground, rushing for 290 yards and four touchdowns. Freshman QB Jake Fromm has thrown for 449 yards and five touchdowns with just one interception. Georgia's defense remains a strength.
I'm expecting a low-scoring affair here, but I also think it is a letdown spot for Mississippi St. I like Georgia to cover.
#4 Penn State @ Iowa, (+12.5), 7:30 p.m. ET, ABC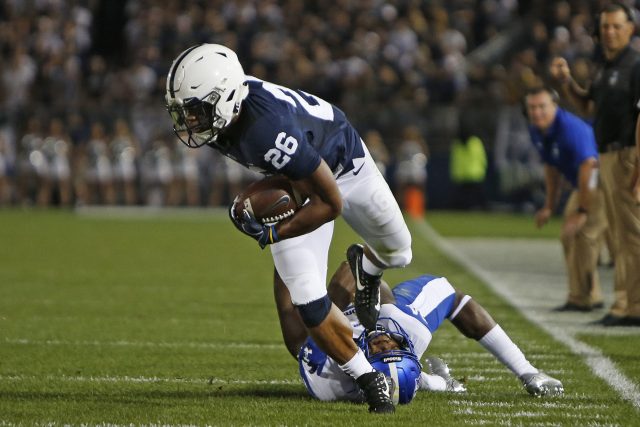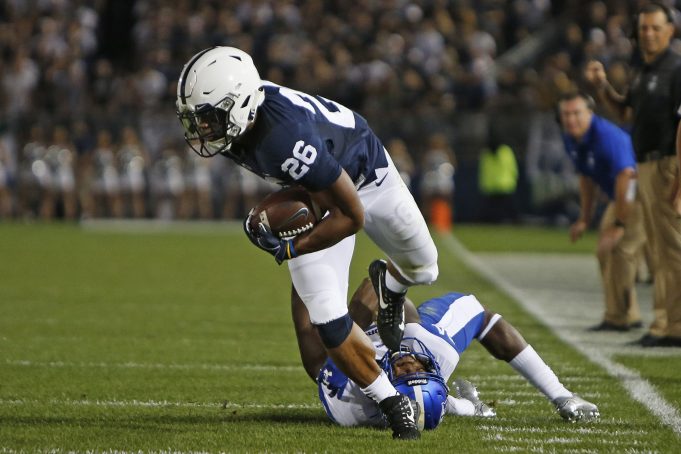 Undefeated Penn State is going to Iowa in a night game, which is one of the toughest environments in college football. This is a great test for a team that wants a chance to play in the college football playoff this season. Iowa is also 3-0, with their best win coming in overtime at Iowa State.
It's going to be interesting how Trace McSorley and the Penn State offense operate against the Iowa defense on the road. Saquon Barkley continues to put up Heisman-like numbers every single week, and I'm expecting that to continue. Let's see if McSorley can take care of the football. I don't think Penn State will have any issues winning this game. Penn State hasn't had any tough tests quite yet, but they have only allowed 14 points thus far.
Iowa's defense hasn't been as good as it's been in years past. Iowa allowed 41 points to a decent offense in Iowa State two weeks ago, so let's see how they do against a prolific Penn State offense. On the other side of the ball, Iowa QB Nathan Stanley has thrown for 700 yards and 10 touchdowns already. He's going to have to keep the Nittany Lions offense off the field if Iowa is going to be in this game.
I think that Penn State is going to be too much for the Iowa defense to handle, and they win and cover.