The NHL and NBC Sports needs to stop showing the same teams and diversify their hockey schedule to help further grow the game.
T
he NHL and NBC Sports announced their upcoming television schedule for the 2017-18 season. The only problem is it appears that the NHL and NBC forgot that Edmonton Oilers star 
Connor McDavid
and Toronto Maple Leafs phenom 
Auston Mathews
play in the NHL. That's right: The two players who represent the future of NHL hockey will barely be seen on national television.
McDavid, the league reigning NHL MVP, will only be seen on NBC/NBCSN three times. Mathews and his Original Six squad will also only be seen three times.
Here are some other players/teams that get very little or no national television coverage:
The New Jersey Devils have one national game
John Tavares and the New York Islanders have one national game
Johnny Gaudreau and the Calgary Flames have zero national games
Patrik Laine and the Winnipeg Jets have zero national games
How does the NHL intend to expand viewership in America when the best American player in Mathews is on national TV three times and Gaudreau, a fellow American, has no national TV games.
In case you're wondering who we will see on the National telecast, it appears to be the same teams over and over:
Chicago Blackhawks: 17 games
Pittsburgh Penguins: 16 games
Philadelphia Flyers: 16 games
Boston Bruins: 15 games
Detroit Red Wings: 15 games
Washington Capitals: 15 games
The Las Vegas Golden Knights, the newest NHL franchise, will appear five times on NBC/NBCSN.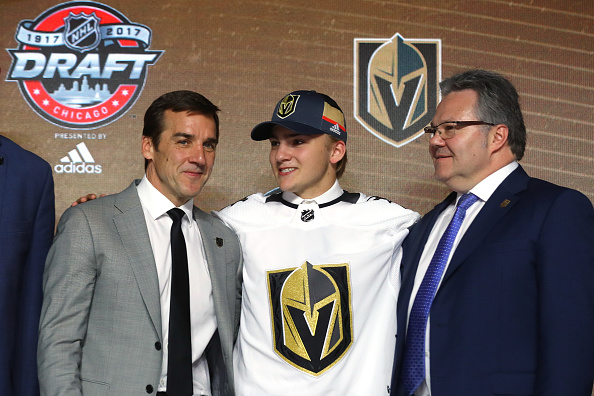 Yahoo Sports reported that the NBC Sports is calling this year's schedule the "most diverse NHL schedule ever" offered to the fans. I see it as a failure to capitalize on some great players and television.
The NHL and NBC sports seem to be more interested in wins and team history instead of televising the players and teams most markets do not get to see on a frequent basis. True hockey fans don't care about the market, they want to see these players skating, scoring and dazzling around the ice. It appears the NHL and partners do not think that American TV market's want to see smaller market hockey games, regardless of who plays on those teams.
I can tell you as a writer and a hockey fan I would much prefer to see the current and future stars of the league play this great game. The Crosby's, Ovechkin's and Kane's of the league have had their time and it has been great.  I'm not saying these guys should go into obscurity, but they and the NHL need to share the air waves so the league can showcase these great new players to the fans in all markets.