Michigan online sports betting is finally here. Prospective bettors who are located in the state of Michigan can now place legal online bets on pro and college sporting events.
Following a 13-month process in which the Michigan Gaming Control Board created and finalized the state's betting rules, some of the industry's best operators are now taking wagers with Michigan online sports betting up and running.
Click here to get a $1,000 risk-free first bet or get 25-1 NFL conference championship odds with FanDuel Sportsbook.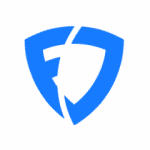 FANDUEL SPORTSBOOK
States: NY, NJ, PA, CT, AZ, CO, IA, IL, IN, MI, TN, VA, WV
GET THE APP
The long-awaited launch of Michigan online sports betting comes amid a jam-packed sports slate. NFL Championship weekend looms ahead of Super Bowl 55 next month. Meanwhile, NBA, NHL and college basketball schedules are in full swing, giving bettors plenty of wagering options right from the start of the state's betting operation.
In Michigan, heavy betting dollars will come in on games featuring prominent in-season local market teams such as the Pistons and Red Wings. Bettors will also be able to place futures bets on the Lions and Tigers.
With wagering on college sports legal, there will also be significant action on the Michigan Wolverines and Michigan State Spartans men's basketball teams.
How to Sign Up For Michigan Online Sports Betting
Michigan online sports betting should get off to a fast start. Among the reasons is the state's quick and convenient sign up requirements.
Some states require an in-person registration process that forces a bettor to go to a physical retail sportsbook location to finish the process. However, those in Michigan can complete the process entirely online. That means the best apps can be downloaded anywhere within Michigan's state lines.
To sign up for an online sportsbook app, which you can do by using any of the links on this page, you will need to complete the following steps:
Provide basic registration info (full name, address, last four digits of social security number).
Download the app.
Select a deposit method (PayPal, debit card, credit card, online checking, etc.)
Begin wagering.
Currently available are two industry leaders in DraftKings Michigan Sportsbook and FanDuel Michigan Sportsbook.
DraftKings Michigan Sportsbook
DraftKings Michigan Sportsbook will instantly emerge as one of the state's go-to sports betting apps. Beyond a fresh, easy-to-use app, DraftKings offers excellent promos, including a $1,000 deposit match.
DraftKings also consistently offers odds boosts, profit boosts and other intriguing specials to compliment a deep offering of betting markets.
Click here to get started with DraftKings Michigan Sportsbook.
FanDuel Michigan Sportsbook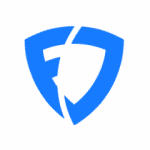 FANDUEL SPORTSBOOK
States: NY, NJ, PA, CT, AZ, CO, IA, IL, IN, MI, TN, VA, WV
GET THE APP
FanDuel Sportsbook has jumped out as an industry leader in other states and appears poised to follow suit in Michigan.
An aggressive $1,000 risk-free first bet new player bonus supports a first-rate app. FanDuel offers plenty of betting markets, odds boosts and betting specials that provide players with plenty of ways to wager and win.
Click here to get a $1,000 risk-free first with FanDuel Michigan.
BetRivers Michigan
BetRivers has a big presence in Michigan and a quality online sports betting layout that gives players several different ways to win. Highlighted by a $250 full first deposit match, BetRivers will quickly emerge as a top sports wagering option.
Click here to get signed up with BetRivers Michigan.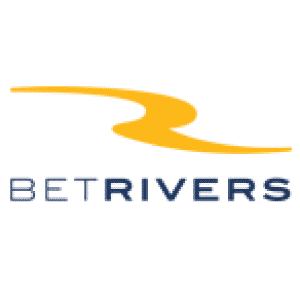 BetMGM Michigan
BetMGM Michigan offers plenty of exciting betting markets and daily odds boosts. Backed by one of the industry's most recognizable brand names and an in-state retail casino presence, BetMGM Michigan figures to be among one of the most popular sportsbook options.
New players can jump into the action at BetMGM Michigan and grab a $500 deposit match by clicking here.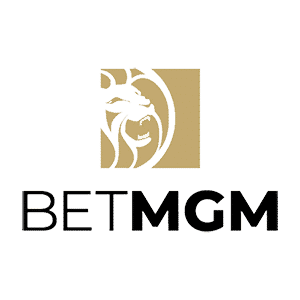 BetMGM NY Sportsbook
States: NY, NJ, PA, LA, AZ, CO, IA, IN, MI, TN, VA, WV, WY
GET THE APP
Michigan Online Sportsbooks Available at Launch
Previously, the Michigan Gaming Control Board noted that as many as 10 different legal online sportsbooks could be in operation by the end of the 2021 calendar year.
With a friendly 8.4% tax rate, leading online sportsbook operators will be all-in on what is viewed as one of the country's most promising sports betting markets.
Still, not all of the state-approved operators are live right at the start. Industry experts expect a gradual rollout with the competition slowly expanding in the coming weeks and months.
Operators available at launch include:
Fortunately for Michigan bettors, the state's friendly sportsbook tax rates leads directly to a highly competitive market. The leading sportsbook apps will be in stiff competition to build new user sign ups and player loyalty, meaning those who wish to sign up will be able to take advantage of aggressive new user promos that feature deposit matches, no-brainer odds boosts, and free bets.
Click here to get a $1,000 risk-free first with FanDuel Michigan.