With the holiday season in full swing, we take a look at what should be on the New York Rangers Christmas wish list in 2018. 

The Christmas season is upon us and is in full swing. The tree in Rockefeller Center center is up shining bright, and Santa Claus is getting some last minute work in before he goes on his worldwide voyage. Now, most have already given their Christmas wish lists to good Ol' Saint Nick, all except for the New York Rangers.
Last year's list featured some big decisions regarding the future of the team, decisions about Rick Nash, Michael Grabner, and J.T. Miller, but this year the list feels a little different since we vaguely know the direction the team is going. We know the direction and whether or not you like it, knowing the plan has to help when looking at the direction the team is heading in.
If this young season has taught us anything, it is that this team still has plenty of room to grow. There have been plenty of positives and just as many negatives, but that's what you should expect during a rebuild. Players like Filip Chytil and Brett Howden have surprised many throughout the league while Brady Skjei and Lias Andersson are still searching for consistency.
So with Christmas just around the corner, here is what the Rangers should be asking Santa for this year:
A Decision On Kevin Hayes' Future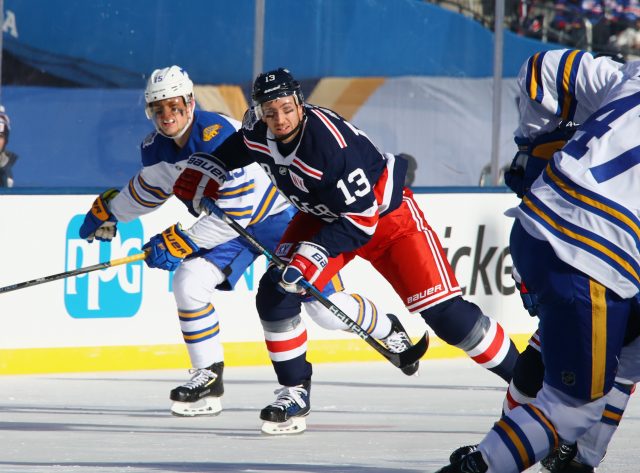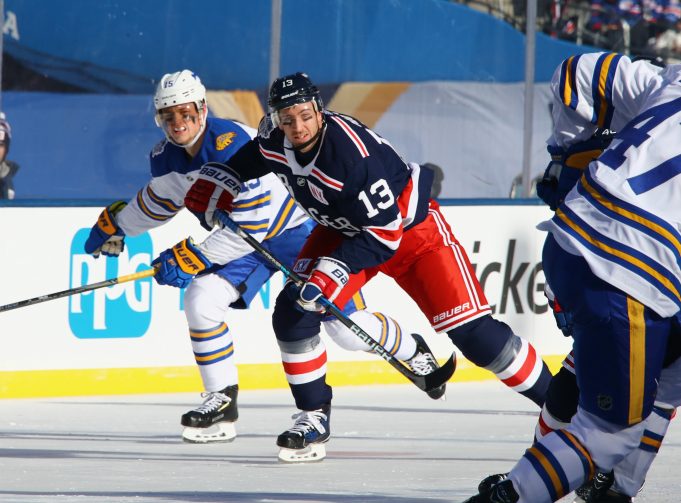 Kevin Hayes has put it all together in 2018-9 there is no denying that. Even with that, there is a dilemma facing Hayes and general manager Jeff Gorton. Does Gorton move the pending unrestricted free agent and add to the Blueshirts farm system and draft picks, or does he offer Hayes a long-term extension to keep Hayes a Ranger?
Both sides of the argument are legitimate considering where the Rangers are at, moving Hayes would bring great assets to the organization that will help the team down the road. Keeping Hayes gives the Rangers another legitimate threat both offensively and defensively. He has grown up and turned into a legitimate two-way center who can be trusted in any situation.
A decision on Hayes' future will not only settle the debates spreading across the Twitter world, and calling those arguments debates is putting it nicely. A decision could take Hayes to another level with the distraction no longer surrounding him. He has done a great job so far at keeping the distraction out already but, just imagine the production he could put up knowing he has some security? It's really scary to think about.
[membership level="0"]
End Mats Zuccarello's Suffering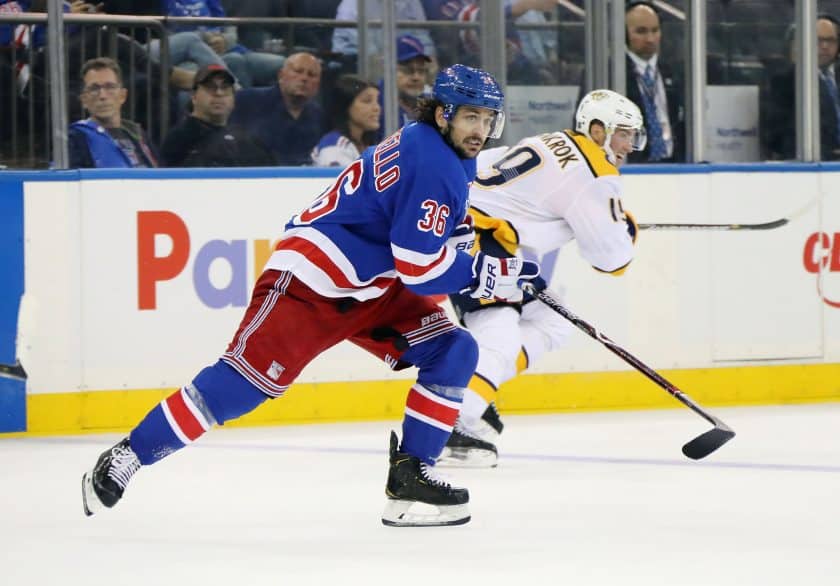 Like Hayes, Mats Zuccarello will be an unrestricted free agent at the end of this season. While Hayes has not made any struggles with his status public, Zuccarello has. Earlier this season in an interview with Norweigan reporter Roy Kvatningen, Zuccarello said: "Basically, I'm just waiting for it (a trade) to happen." This isn't the first time Zuccarello has let trade rumors be a distraction, he admitted a year ago how the Rangers selling kept him at night sometimes.
Any diehard fan who hears Zuccarello's name and the idea of a trade involved cringes considering how much of an impact he's had on this organization in his tenure. But, as we've seen the last three years, just because you are a fan favorite does not mean you are untouchable.
Ending the question marks surrounding his future will do wonders for Zuccarello, who has not had the type of season he or the Rangers envisioned. He had a hard time staying on the ice in November, but is back fully healthy and can bring so much to a team contending for a Stanley Cup. Giving him a peace of mind and ending this will they, won't they in Zuccarello's head is the best thing Gorton and the team could do. The fans will understand.
Improvement From The Defense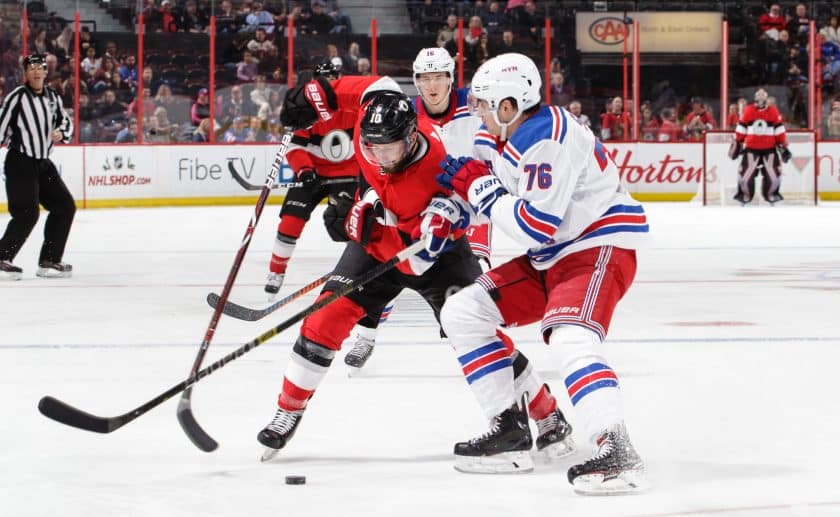 Saying the Rangers have struggled defensively in 2018-19 is an understatement at best. They have extremely underperformed this season despite occasional bright spots from Marc Staal, Fredrik Claesson, Tony DeAngelo, and Neal Pionk. Even with those occasional bright spots, they still have not been able to consistently get the job done.
In the first year of a six-year contract, Brady Skjei has been a major disappointment having some question whether the Rangers made the right decision investing in him long term. Kevin Shattenkirk has been injury prone in his first two years of a four-year deal signed two summers ago and has not lived up to his hype when on the ice.
Clearly, the Rangers have problems on their blue line, while some of the problems can be fixed as the young talent they're deploying will develop and learn. But, what the Blueshirts need to do is look to invest in a defenseman who can be reliable. However, there is just one problem with that plan, every team in the NHL is trying to do the same thing.
There are prospects on the way with Libor Hajek and Ryan Lindgren showing some real growth but, right now some fans are stuck sitting there reminiscing on the Ryan McDonagh, Dan Girardi, Kevin Klein days.
More Success From The Kids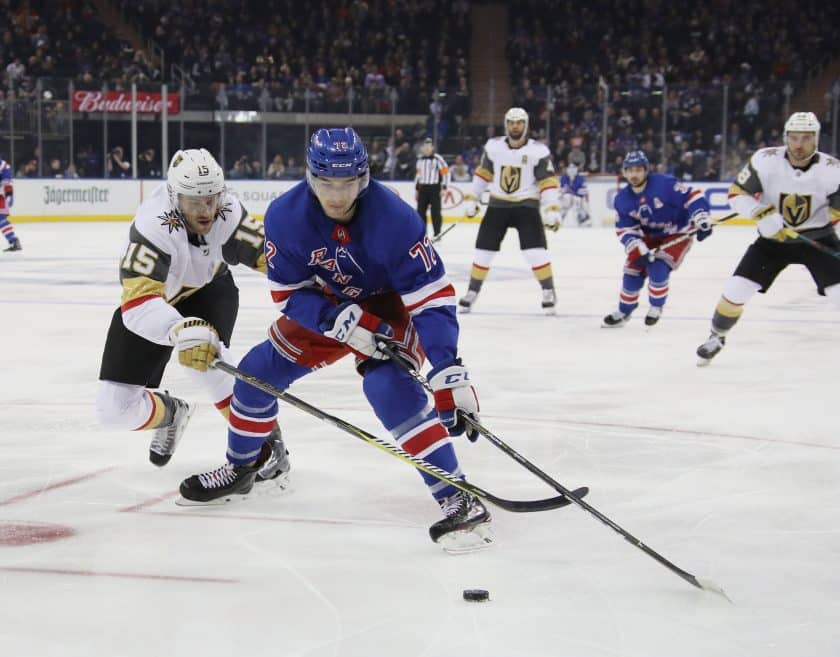 The youth movement was in full effect during 2018. Key players like Ryan McDonagh, J.T. Miller, Rick Nash, and Michael Grabner were all shipped at the 2018 trade deadline and the Blueshirts decided it was time for the kids to prove their worth at the NHL level. So far this season Filip Chytil, Brett Howden, Neal Pionk, and Alexandar Georgiev have shown spurts of what they can do and are giving fans hope for a bright future.
Even with their success, the Blueshirts still have more young guns coming down the road. Vitali Kravtsov, Igor Shestyorkin, K'Andre Miller, Libor Hajek, and Ryan Lindgren have all been impressive in their short professional careers. They look to add onto this new, young core general manager Jeff Gorton has built over the last few seasons.
If the Rangers are asking for anything in specific for Christmas, it is that they continue to see success from the young talent they injected in their lineup. So far they've seen mixed results with the group they have due to inconsistency from players like Lias Andersson and Skjei. Regardless of that, they are off to a great start already, and can only hope it continues after Christmas and into the new year.